Take our education test to find out how millions of children don't get the chance to learn
Barriers to education, Children in conflicts, Discrimination of marginalised children, Education funding, Education in emergencies, Girls' education, Refugees and internally displaced people, Right to education, Sustainable Development Goals, Theirworld
---
How much do you know about the struggles children around the world face just to be able to go to school? Test your knowledge of the global education crisis with our quiz.
---
Every child has the right to an education. But millions are deprived of the opportunity to go to school, to learn and fulfil their potential.
There are many reasons why. Some are social reasons – such as poverty, conflicts, disasters, child labour, early marriage and discrimination over gender or disability. Others are political – when governments fail to invest or recognise the need for children to receive a quality basic education.
Urgent action is needed, because on current trends 825 million children in developing countries are in danger of being left behind. They will not have the basic secondary school-level skills needed for the jobs market in 2030.
Want to test your knowledge of the global education crisis? Take our test, find out how much you really know – and help us to #WriteTheWrong.
---
More news
Skills for the future give young people the best chance of success
Skills for the future give young people the best chance of success
Take the test and discover how our Schools Hub helps students grasp the global education crisis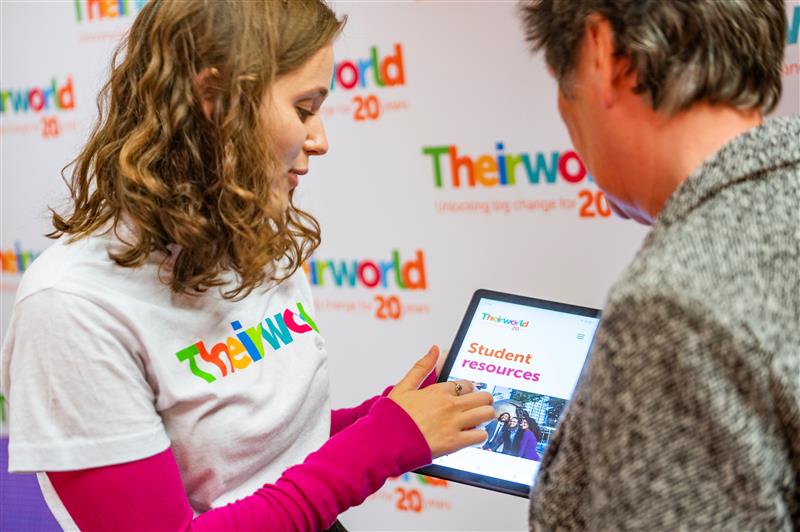 Take the test and discover how our Schools Hub helps students grasp the global education crisis