"Teachers need training based on modern methods to improve the level of learning at school"
Global Youth Ambassadors, Teachers and learning, Technology and education
---
Tablets have been given to teachers in Khyber Pakhtunkhwa province to train them through online workshops.
---
I am a teacher at Shankar Mardan primary school and I teach children aged between four and 12 years. This is a government-funded primary school in the Khyber Pakhtunkhwa province of Pakistan.  
A few months ago, the government of Khyber Pakhtunkhwa decided to give tablets to teachers in order to train them through online workshops. 
Teachers need this sort of training based on modern methods in order to improve the level of learning of the students at school. 
As a teacher of class two, I received one of the tablets purchased by the government, which were distributed in June. 
We are all very excited about using the tablets and have started to work on this new method of training through the online workshops – with the hope it will help us with our daily routines in the classroom. 
Unfortunately, the government cannot afford to distribute tablets among the students so they are not currently using them. However, I do show them cartoons or other materials on the table that I think can help with their learning and development.
---
More news
Take the test and discover how our Schools Hub helps students grasp the global education crisis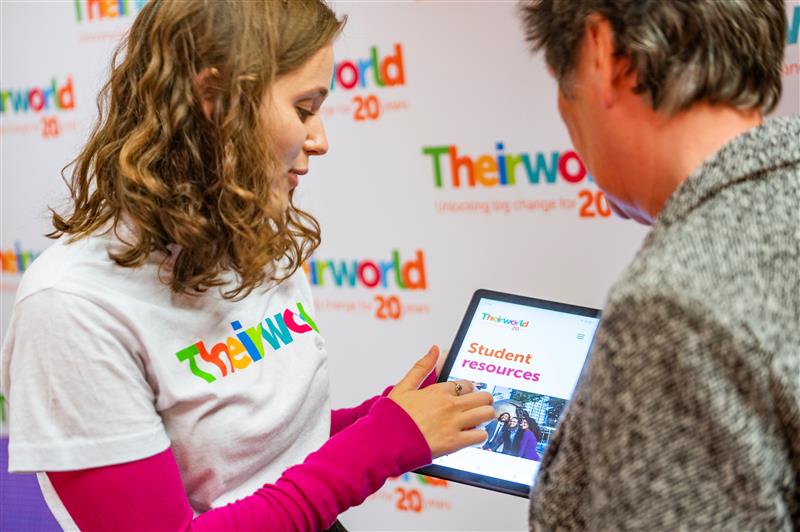 Take the test and discover how our Schools Hub helps students grasp the global education crisis
Teacher helps Harrison move from life on the street to success at school
Teacher helps Harrison move from life on the street to success at school