Theirworld X Astley Clarke bracelet helps to give children a brighter future
Sarah Brown, Theirworld
---
Our collaboration with the luxury jewellery designer draws inspiration from the Theirworld logo.
---
Theirworld is thrilled to be be working again with luxury jewellery designer Astley Clarke on the latest exclusive charity bracelet collaboration, Theirworld X Astley Clarke. 
The bracelet brilliantly draws on Theirworld for inspiration, using beads of green and blue from Theirworld's vibrant colours, as well as a cosmos charm with our star logo beautifully engraved. 
The new collaboration provides investment into Theirworld's innovative projects such as Code Clubs, which teach young girls across Africa and the Middle East technology skills needed for their future careers.
The bracelet serves the charity brilliantly and draws inspiration from Theirworld's logo – and the strong relationship with the Astley Clarke team adds a special value to this new piece of jewellery, ready for the gifting season. 
To launch the new collaboration, Astley Clarke held a cocktail event on November 15 at Soho's Kettner's Townhouse. Hosted by Astley Clarke's CEO Scott Thompson and Theirworld President Sarah Brown, guests included broadcaster June Sarpong, comedian Arabella Weir and Nicola Mendelsohn, Head of Facebook in Europe . 
Other attendees on the night included editors from Tatler and Harper's Bazaar, who enjoyed champagne and canapés with renowned bloggers, influencers and Theirworld ambassadors.
Sarah gave a short presentation about Theirworld's work and the history of its partnership with Astley Clarke, focusing on the importance of collaborations such as these. 
Theirworld's latest campaign film #WriteTheWrong was shown, to highlight the work being doing to support children across the world without access to education, work that is moved forward by generous support from partnerships like Astley Clarke. 
---
More news
Sarah and Gordon Brown share global education vision in 100th episode of Better Angels podcast
Sarah and Gordon Brown share global education vision in 100th episode of Better Angels podcast
Take the test and discover how our Schools Hub helps students grasp the global education crisis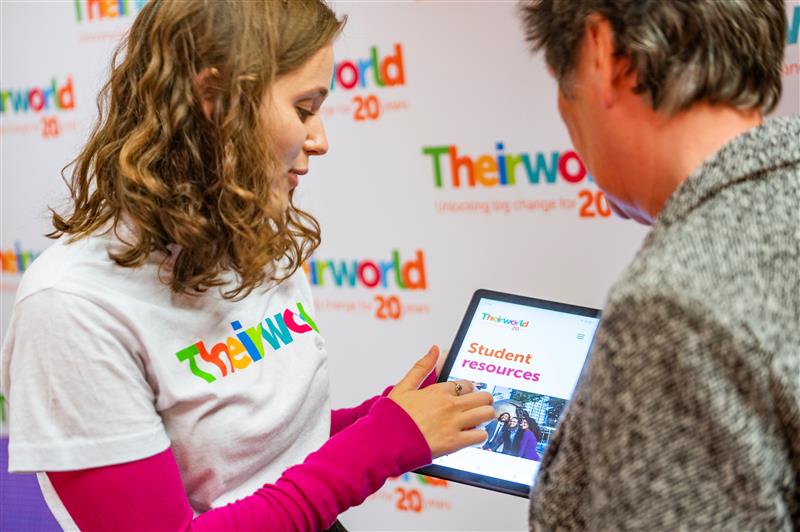 Take the test and discover how our Schools Hub helps students grasp the global education crisis