Theirworld initiative helps to deliver $30m of computers to Ukrainian children
Children in conflicts, The Global Business Coalition for Education (GBC-Education)
Ukraine's First Lady, Olena Zelenska, accepted the donation when she met representatives of the Global Business Coalition for Education and HP Inc.
---
The Global Business Coalition for Education – a Theirworld initiative – will play a major role in the distribution of computers and learning materials to Ukrainian children and youth affected by the Russian invasion. 
Ukraine's First Lady Olena Zelenska met representatives of HP Inc. and the coalition to accept a donation of $30 million of equipment from HP, which will be delivered to organisations on the ground. 
GBC-Education, a movement of businesses committed to ending the global education crisis, will partner with HP and Microsoft to coordinate the donation to students, teachers and healthcare professionals. Microsoft will also provide software support to the non-profits who receive the computers. 
Zelenska, wife of Ukrainian President Volodymyr Zelensky, met Justin van Fleet, Executive Director of GBC-Education and President of Theirworld, at Ukraine's Embassy in Washington, DC.  
She said: "We are very grateful for HP's and the Global Business Coalition for Education's support. Their efforts and contribution will help students in Ukraine and beyond continue learning and prepare for the future, like any other youth in the world." 
Van Fleet said: "Education is one of the first things lost and last things restored during a crisis. This is why we are so glad to collaborate with HP and Microsoft to provide resources to Ukrainian students so they can continue learning." 
2,000
Schools and colleges destroyed and damaged in Ukraine since the Russian invasion began
In coordination with the Ukrainian government, about half of the computers will go to young people displaced within the country and the other half to refugees who fled Ukraine. Since the war began in February, almost a third of Ukrainians have left and millions more have been displaced internally.  
Many fled with only what they could carry, leaving children without technology to access education. 
The Ukrainian government says more than 2,000 schools and other educational institutions have been damaged or destroyed by bombs or shelling. Millions of Ukrainian students are learning remotely inside and outside the country. 
Conflicts and other humanitarian emergencies disrupt the education of 75 million children around the world each year, causing grave long-term consequences. A child who is out of school for more than a year is unlikely to return. 
The HP Foundation has already delivered more than $3 million in grants to provide essential food, clothes and shelter materials to Ukrainian refugees. It also matched more than $250,000 in donations from HP employees. 
HP Inc. CEO Enrique Lores said: "Through our partnership with the Global Business Coalition for Education, we will put personal computers in the hands of students and families who have been displaced from their homes and classrooms. This moment demands that we all take actions to support those in need." 
---
More news
Theirworld initiative helps to deliver $30m of computers to Ukrainian children
Theirworld initiative helps to deliver $30m of computers to Ukrainian children
Theirworld's mission to give children in crises a safe place to learn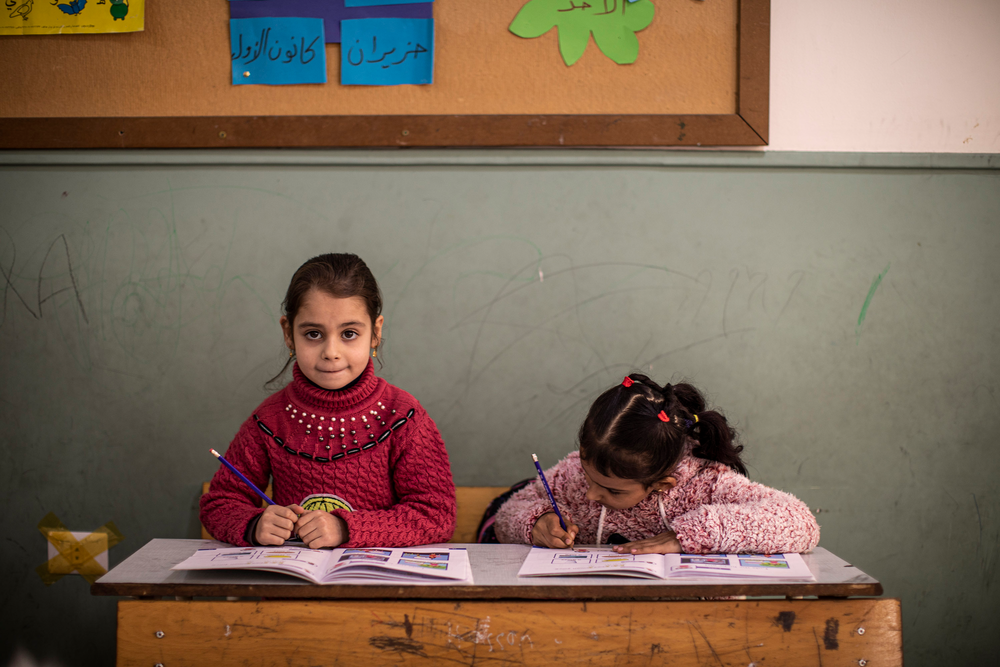 Theirworld's mission to give children in crises a safe place to learn