Theirworld to be partner of WOW Global 24, the first female-focused worldwide online festival
Girls' education, Theirworld
---
Education and the effects of the pandemic on girls and women will be among the themes explored during the 24-hour event on June 27-28.
---
Theirworld is to be a partner of WOW (Women of the World) Global 24 – the first female-focused worldwide online festival. The theme of the free 24-hour event on June 27-28 is Women and Girls in a Time of Crisis. 
The WOW Foundation said the festival has been organised "in response to the separation, deprivation and inequalities brought about and exacerbated by Covid-19".
Theirworld will be a partner of the event's Global Channel, which will stream live across all time zones over 24 hours and focus on the themes of education, justice, climate, health, the economy and violence. 
These themes will be explored by different global leaders, community activists and young women in each territory. There will also be music performances by female artists from around the world. 
"We are delighted to be involved with this year's WOW Global 24, which will focus on women and children in times of crisis. Now more than ever before we need to show solidarity with those most severely affected by humanitarian crises," said Theirworld President Justin van Fleet.
The focus of WOW Global 24 will move as the world turns. It will respond to current events, including racial injustice and the disproportionate effects the coronavirus pandemic is having on women and girls, particularly those already marginalised. 
Now more than ever we need to find community; to connect women, civil society and governments and make women's stories central to future planning across the globe. This is an opportunity to join hands, listen and ask 'what do we need to change, and how'? Jude Kelly, WOW Founder
Audiences will hear from activists, thinkers, artists, educators and more about how we change thought into action. WOW Global 24 will build up a worldwide picture of the current situation for girls and women – and the events and ideas that are creating positive or adverse impacts. 
It will explore both local and international issues on two livestream channels. The Global Channel and Local Channel will both be available to watch at The WOW Foundation. 
The festival will be produced by the UK-based WOW Foundation and curated by teams from across the world including the United States, Pakistan, Turkey, Jordan, Nigeria, the UK, Brazil, Australia and India. 
WOW Founder Jude Kelly said: "Like many others, The WOW Foundation has had to go from zero to Zoom in a matter of weeks, adapting to the technical challenge of lockdown. It is important that we utilise digital resources to connect women and girls in a time where existing issues of gender inequalities are exposed and exacerbated by the Covid-19 crisis." 
Over the past 10 years, WOW festivals have reached more than two million people across six continents. 
---
More news
Skills for the future give young people the best chance of success
Skills for the future give young people the best chance of success
Take the test and discover how our Schools Hub helps students grasp the global education crisis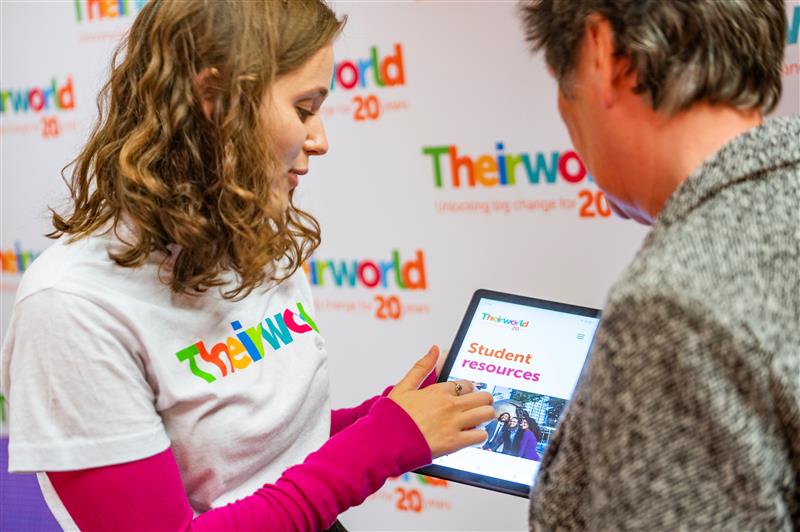 Take the test and discover how our Schools Hub helps students grasp the global education crisis