"Threats did not deter me – my mission is quality education for every child in Pakistan"
Barriers to education, Discrimination of marginalised children, Girls' education, Global Youth Ambassadors, Right to education, Teachers and learning, Up for School or #upforschool campaign
---
Kakar Hayat Hamandzai tells how he is campaigning as a Global Youth Ambassador for better school facilities, teaching and access to education.
---
Global Youth Ambassadors play a vital role in the education system across the world – we are serving as social activists for child rights and education in our countries and communities. 
I know every Global Youth Ambassador will have their own challenges, dependent on their country and community situations. But we are together in our fight for all children's right to a quality education and committed to achieving Sustainable Development Goal 4. 
I am from Pakistan and for anyone in my country it is challenging to campaign for children's right to education. But it is even harder when campaigning under the title of Global Youth Ambassador. 
This is because Pakistan has tremendous political, tribal and religious issues making it harder to discuss, debate and demand social change. 
I have experienced this first-hand when I worked on education campaigns. 
People told me to stop my work. I believe this is because the political, tribal and religious figureheads fear an educated generation. 
By their logic, if the people know their own rights they are more likely to challenge oppression caused by autocratic rule. 
These threats could not deter me. I succeeded in collecting 13,000 signatures in favour of child rights. I told them all that their signatures and thumb prints can help change the world of our children. 
I organised enrolment walks, seminars and sessions to raise awareness and ensure communities knew to enrol their children in school. Shakira then presented our work and signatures to the United Nations. 
I have written many articles on child rights and, along with the Department of Education, have reopened schools that had been closed.
Currently I have good links with the Department for Education at district and provincial level and continue to work closely with them. 
It is not just access to education that is a problem in Pakistan. A further injustice is the difference in the quality of education for the rich and the poor.
The wealthy and powerful can enrol their children in schools that have high-standard facilities and teach English as part of the modern teaching system.
The poor families often have to send their children to traditional schools that teach Urdu and use older teaching methods with unqualified teachers. 
These schools are often in a state of disrepair with no walls, classrooms, libraries, science rooms, toilets and don't even have the books needed to teach their students. According to the global definition, these schools can't be classed as schools. 
We are one country and we should have one curriculum for all children. I am in contact with the Department for Education and other relevant authorities I am working with towards achieving one curriculum for all. 
I will contact different organisations to support me in achieving this noble cause and will reach out to my fellow Global Youth Ambassadors and countrymen in Pakistan to work towards this goal. This is my mission and I am determined to achieve it. 
---
More news
Skills for the future give young people the best chance of success
Skills for the future give young people the best chance of success
Take the test and discover how our Schools Hub helps students grasp the global education crisis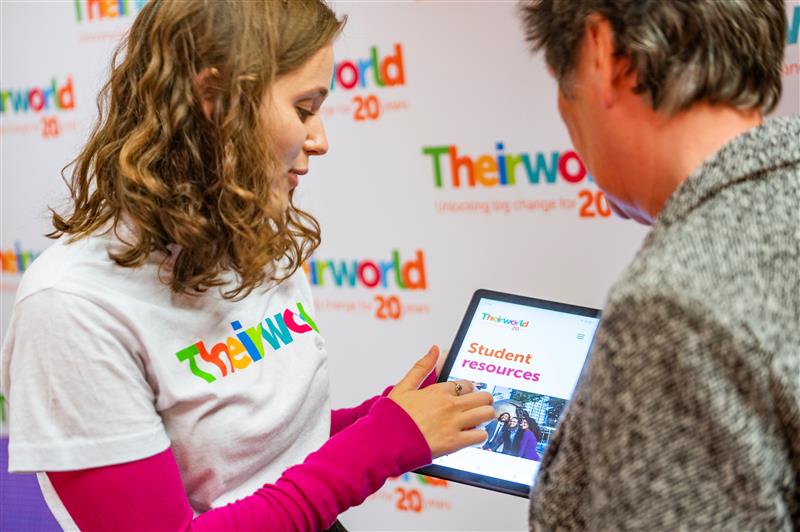 Take the test and discover how our Schools Hub helps students grasp the global education crisis