Turkey to build schools for thousands of Syrian refugee children
Education funding, Education in emergencies, Refugees and internally displaced people, Safe schools
The Turkish government, the EU and the World Bank are working together to build 56 new facilities and benefit about 40,000 out-of-school refugees and children from host communities.
---
Thousands of Syrian refugee children will be able to get an education in Turkey thanks to a $160 million school construction programme.
Fifty-six formal and informal educational facilities will be built in the southern areas where most school-age Syrians live.
The grant was signed by Turkey's government, the European Union and the World Bank and will benefit about 40,000 out-of-school refugees and children from host communities. 
It came after months of campaigning for the EU to release money to support education for Syrian refugees in Turkey. Theirworld has also been campaigning for world leaders to keep their promise to get every Syrian refugee in school this year – so this news is a boost to those efforts.
"Today Turkey hosts more refugees than any other country – and about 2.8 million of these refugees are Syrians," said Johannes Zutt, World Bank Country Director for Turkey at the project launch. 
"To date, the government and people of Turkey have helped most of these refugees register, find housing, and obtain key health and education services. 
"Expanding access to education remains a critical challenge, because large refugee numbers are overwhelming local schools and because children, whether or not they are refugees, cannot afford to wait to acquire the learning needed to hold a job."
The project will focus primarily on Turkey's southeastern and southern provinces, where the majority of Syrian children under the Temporary Protection (SuTP) live.
The education ministry will build formal and informal education facilities for Syrian refugees and host-community students to formal education facilities. It will also construct informal education facilities that will benefit the wider community.
About 500,000 Syrian children are currently receiving an education in Turkey, according to Murat Demirc, deputy undersecretary at the country's education ministry.
He said about 200,000 Syrian children have been integrated into the Turkish education system and another 300,000 are being trained in temporary centres in Turkish as well as their native language and culture.
At a signing ceremony for the project in Ankara, he added: "Within the scope of the project we are conducting with the [EU] delegation, we are cooperating to prepare a wider mass for school next year."
He said another $123 million grant had been signed with the German Development Bank for the education of Syrian children living in Turkey.
Despite this good news, about 800,000 Syrian refugee children are still out of school in Turkey, Lebanon and Jordan. That's despite a promise made a year ago at the Supporting Syria conference in London that all refugees would get an education during the 2016-17 school year.
We need to get the attention of world leaders, who are currently preparing for the G7 summit in May. You can help by demanding they put children at the top of their agenda when they sit down to discuss the Syrian crisis. We know they listen to this type of pressure – so please send a message. Here's how you can do that…
---
More news
Young people's tireless campaign for an education game-changer
Young people's tireless campaign for an education game-changer
Theirworld's mission to give children in crises a safe place to learn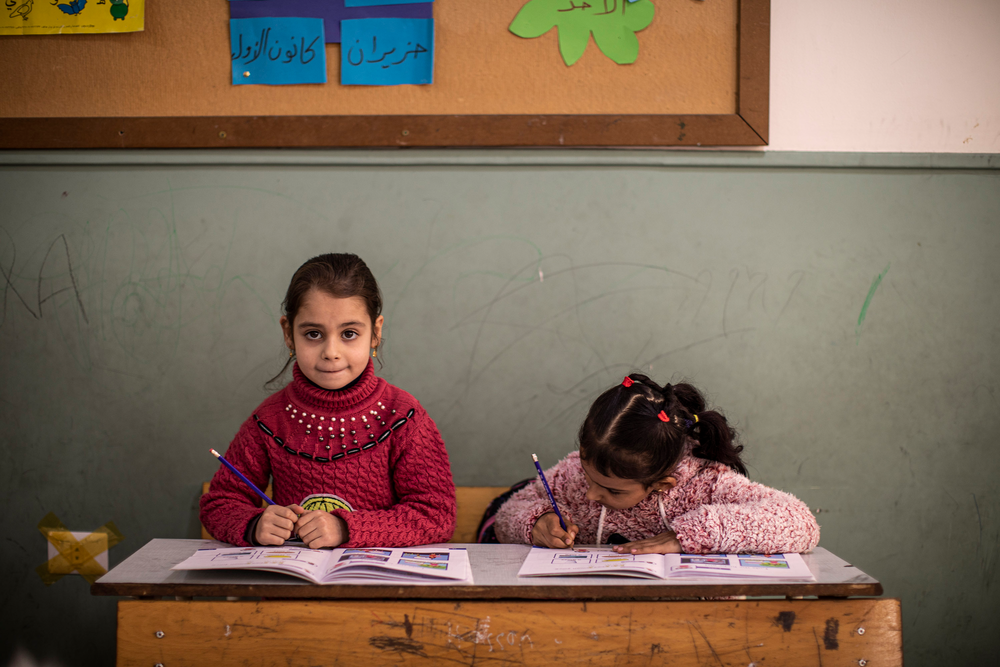 Theirworld's mission to give children in crises a safe place to learn