Typhoon Haiyan: international relief efforts start in the Philippines
Tearing across parts of the Philippines with winds of up to 195mph over the past week, typhoon Haiyan has affected over nine million people and is assumed by officials to have taken thousands of lives.
The tragedy of widespread human loss is further underscored by the massive damage caused to infrastructure and the loss of essential supplies such as food and water – initial assessments by the UN reported some areas of the affected provinces to be as much as 80% under water.
The colossal scale of the destruction is certain to present immediate as well as long-term challenges that could define the livelihoods of millions affected by the storm. The most pressing need is to provide those stranded on the worst hit islands with food, drinking water and supplies that can ensure their survival throughout the coming weeks. Relief agencies and charities have mounted responses and asked for your help, including the UK Disasters Emergency Committee appeal made up of 14 major organisations, UNICEF and the World Food Program.   This BBC Twitter List gives a great insight into the work they're doing.
The long-term response to the disaster will need to restore basic services in areas with often 80–90% damage to infrastructure. For some of the most vulnerable victims of typhoon Haiyan – the children – going back to school and returning to a normal life may not happen tomorrow.  But providing education and safe spaces for children can be an important step in the humanitarian relief efforts.
For many children, the current disaster may result in several months away from school. Unless provisions are made swiftly, their return may also mean years of learning in damaged, overcrowded classrooms with limited supplies. This will require a prioritization of education in the humanitarian relief efforts; but these efforts have been traditionally underfunded at less than two per cent of humanitarian aid.
When a 7.0 magnitude earthquake struck Haiti in 2010, many students had to wait as long as three months to return to class. Without the help of UNICEF and partners united under Education for All – providing financial support and essential provisions such as tents and books – the wait could have been much longer. The response in Haiti helped many of those who were suffering most. But the need for education provision in disaster situations must be met with a far more robust remedy than the piecemeal responses seen to date.
Over the coming weeks the priority will be to support the immediate relief from typhoon Haiyan's destruction and ensure that as many lives as possible are saved. As we move forward, however, let us not simply forget about the wider needs of the victims – and remember that unless we can ensure that all the children affected by the disaster return to a decent school with quality learning, we will have let Haiyan take away any opportunity they had to pursue their ambitions through education.
---
More news
Theirworld's mission to give children in crises a safe place to learn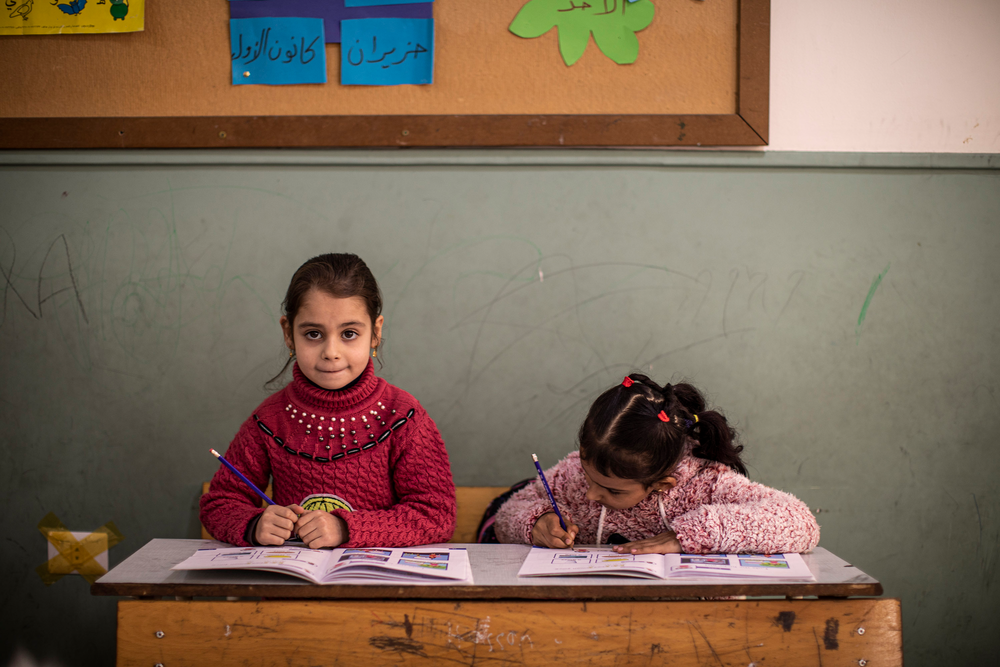 Theirworld's mission to give children in crises a safe place to learn
We thought loud noises were a storm – it was Russia bombing Ukraine
We thought loud noises were a storm – it was Russia bombing Ukraine