"Speaking to Ugandan students about peer pressure and career guidance"
Global Youth Ambassadors, Teachers and learning
---
A Global Youth Ambassador tells how she took part in a literacy project attended by over 50 children aged 12 and 13, along with parents.
---
While participating in a literacy project organised by my Rotary Club, I was given an opportunity to speak to Primary 7 pupils (12 to 13-year-olds).
I talked to them about peer pressure in relation to career guidance during a soft skills training seminar that took place at Bugoma Primary School in Kalangala district, Ssese Islands, on Lake Victoria in Uganda. 
Over 50 pupils were present during this training. Pupils were requested to share topics which they were interested in and questions included:
Life after school
How to become a doctor, lawyer etc
How to pray
Protection from early pregnancy
Personal hygiene
What is confidence?
Making right choices
Protection from HIV/AIDS
The majority of the speakers were parents themselves and the sessions were engaging. 
This project was covered by a local broadcasting station and will be aired on local TV. It was carried out to coincide with the Rotary Basic Education and Literacy month which is commemorated in September every year.
---
More news
Take the test and discover how our Schools Hub helps students grasp the global education crisis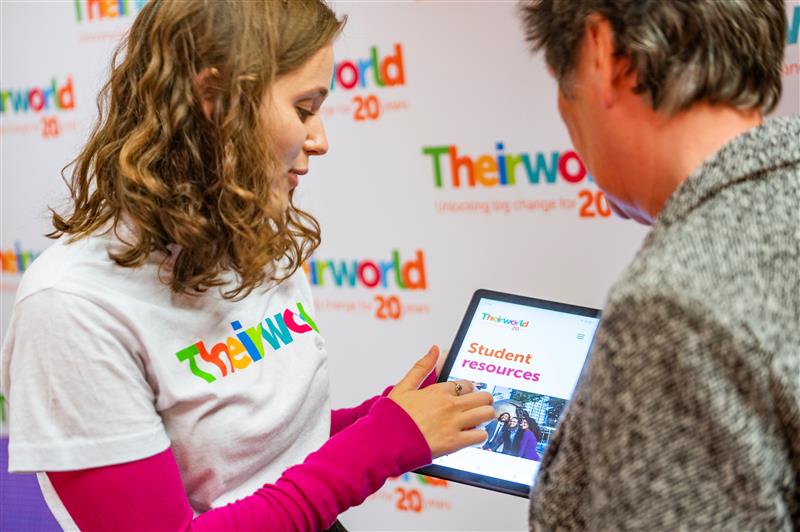 Take the test and discover how our Schools Hub helps students grasp the global education crisis
Teacher helps Harrison move from life on the street to success at school
Teacher helps Harrison move from life on the street to success at school