Palestinian agency gets new funding but still faces battle to safeguard 700 schools
Education funding, Refugees and internally displaced people, Right to education
---
UNRWA said the $100m raised at a summit is only "a first step" towards securing the education of 525,000 children.
---
It's a start – but there's still a long way to go. The United Nations agency that provides education for 525,000 Palestinian children now has enough funding to keep its schools open until the summer.
Beyond that, there are no guarantees after a financing summit secured $100 million of the $446 million needed to continue education, health and other services in the West Bank, Gaza, Jordan, Lebanon and Syria.
The UN Relief and Works Agency (UNRWA) faces a funding crisis after major donor the United States slashed its contribution for 2018.
"It's a first step towards closing the entire shortfall," said UNRWA Commissioner General Pierre Krahenbuhl. "There is an absolute imperative to mobilise the rest of the money.
"We can't go back to our students and say 'this was one step and let's leave it at that'."
Krahenbuhl said the funding raised yesterday at the Rome summit would tide the agency for another few months, adding: "It will take us into the summer." 
He said the new funds came from Qatar, Switzerland, Turkey, New Zealand, Norway, Mexico and India, with an unspecified additional contribution from France pushing the donations "close to the $100 million mark".
He said other countries had promised to try to give more in the future. But there was no movement from the US, which cut the $360 million offered in 2017 to just $60 million this year. 
UN Secretary-General Antonio Guterres, who was at the summit, said: "A very important first stop was reached today but a long way is in front of us." He added that without an injection of funds "critical services could be reduced or eliminated entirely".
Thousands of Theirworld supporters have sent messages of support to UNRWA and to urge donors to help ease the financial crisis.
UNRWA runs 711 schools – as well as providing Palestinians help with food, healthcare, social services and employment.
At a side meeting at the Rome summit, the European Union said it was bringing forward a $101 million payment to the agency to help ease the funding crisis.
"We are advancing our payment for financial support to UNRWA for 2018 as the agency is facing critical moments," said Johannes Hahn, EU Commissioner for Neighbourhood Policy and Enlargement Negotiations.
"UNRWA needs to receive adequate and predictable resources, and I am happy to confirm that the EU will maintain its high level of contribution in both 2019 and 2020."
---
More news
Young people's tireless campaign for an education game-changer
Young people's tireless campaign for an education game-changer
Theirworld's mission to give children in crises a safe place to learn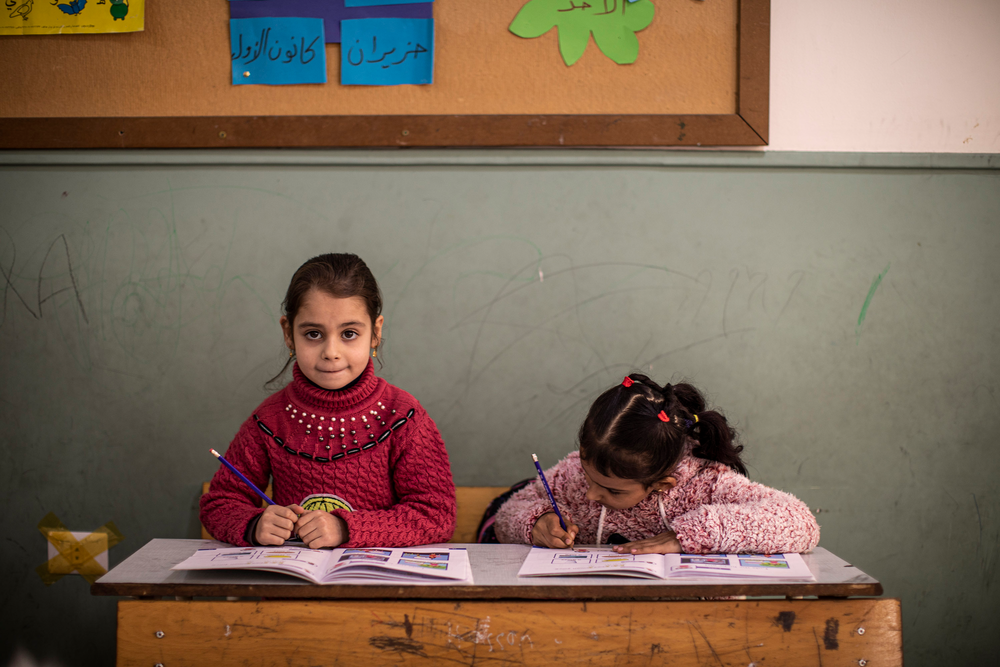 Theirworld's mission to give children in crises a safe place to learn