USB flash drive design is helping school damaged by Nepal earthquake
As a child, I was told that as long as you work hard you can achieve anything you set your mind to. As I grew older, I began to test this theory.
Can every child really grow up to achieve anything they want? I looked around and saw the world as an unfair place. Opportunities are available largely based on where you're born and where you're born is not in your hands.
Education, something that I'd taken for granted, was not a luxury that every child had. How could I simply receive my education and forget the fact that millions of children around the world struggle to even go to school?
It is imperative for us, the people of the world, to help each other out in times of need. Thus began my journey to become an advocate for education at A World at School. We all have something unique about ourselves and we all can make a difference in our own little ways, one child at a time. 
This year, after the devastating earthquake in Nepal, I began a campaign to help rebuild the schools affected by this catastrophe.
I created USB flash drives with my depiction of the iconic Nepali Swayambhunath Stupa on one side and the A World at School logo on the other. The product was sold to local students and companies.
All money raised, a net of $2700, was donated to the Bloom Nepal School to help buy school supplies including textbooks and uniforms for the students affected by the earthquake. The school is in serious condition as the buildings collapsed and classes are being held in temporary tents outside. 
I was inspired to donate to the Bloom Nepal School because of the great example shown by its founder Ram Rijal. Ram grew up in rural Nepal and, with his sheer determination and hard work, achieved higher education with a scholarship to attend the internationally renowned MIT in Cambridge, Massachusetts.
After finishing his education, he returned back to his country to start the Bloom Nepal School. The school was founded with the goal of providing high-quality, individualised education so that students can pursue their passions and become leaders in their chosen fields.
The Bloom Nepal School hopes to bring change to Nepal through education. Ram shows us how one can share their knowledge and give back to their community. You can find out more about the Bloom Nepal School here.
---
More news
Theirworld's mission to give children in crises a safe place to learn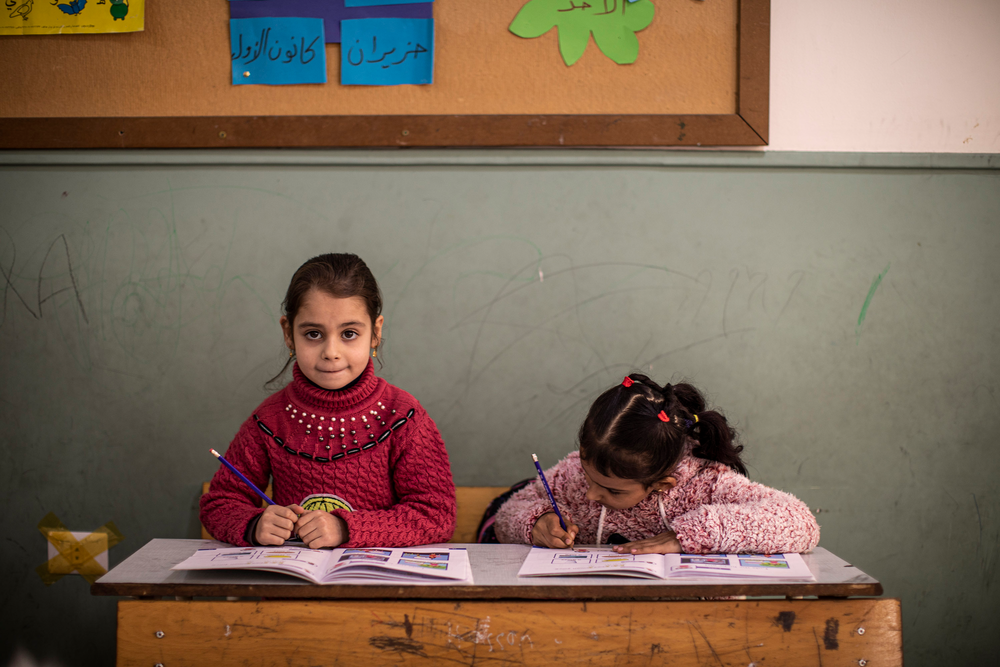 Theirworld's mission to give children in crises a safe place to learn
We thought loud noises were a storm – it was Russia bombing Ukraine
We thought loud noises were a storm – it was Russia bombing Ukraine