"We mentored students in skills needed for transformative leadership"
Barriers to education, Global Youth Ambassadors, Right to education, Sustainable Development Goals, Teachers and learning, Theirworld, Youth skills
---
A Global Youth Ambassador from Lagos, Nigeria tells us about an event he ran to empower disadvantaged children with life skills
---
In March, I worked with a team of passionate volunteers and project partners, to launch the "Redefining African Child Education (RACE) Project", an offshoot programme of Social Impact Africa (SIA), a youth-led, volunteer-driven, development-oriented organisation, that provides sustainable, innovation-driven solutions to poor educational and economic opportunities among the disadvantaged children and youths in Nigeria. 
The aim of the project is to educate, engage and empower disadvantaged children with 21st-century life skills that are needed for transformative leadership within their communities.
During the event, 50 students participated in specialised expert sessions in which they were trained and mentored on '21st-Century Academic and Life Intelligence Skills' – skills needed to foster excellent academic performance.
We helped the students to:
create personal and academic goals

engage in creative learning processes

manage their time productively

inspire collaborative learning processes through the creation of study groups.
After a short recess, the students had a short discussion on the Sustainable Development Goals (SDGs), with special emphasis on creating an increased awareness of the SDGs and promoting engagement opportunities for students to develop localised solutions to build sustainable social change projects within their communities.
The final session was the "teaching of design thinking skills" to improve the ability of the students to develop and design innovative social change ideas that can practically, sustainably and effectively solve all identified social problems through understanding the pain point of their individual communities.
We were amazed at the level of knowledge, skills and expertise demonstrated by the children when working collaboratively to develop sustainable driven ideas, using the design thinking methodology of empathising, ideating, prototyping, testing, and launching of a scalable model for a social impact projects.
The students were eventually divided into three groups of 15 students –  each with their own team leaders and team mentors – to develop innovative solutions that focused on solving identified problems including: bad roads, gender inequality, and environmental pollutions in their communities.
These ideas were explored and prototyped by the groups who worked collaboratively with exceptional cultural intelligence and synergy with their respective team leaders. Each group pitched their solutions to specialised panelists of accomplished change-makers in order to build their presentation skills. All the innovation developed has been adopted by our organisation at Social Impact Africa (SIA) on behalf of the group leaders, through providing access to key resources, networks, specialised mentors, and funding opportunities to help these students launch these ideas in their communities in the next coming days.
We're happy to have pioneered the raising of the next generation of young social actors and social innovators who will cause a ripple of change within their communities.
---
More news
Skills for the future give young people the best chance of success
Skills for the future give young people the best chance of success
Take the test and discover how our Schools Hub helps students grasp the global education crisis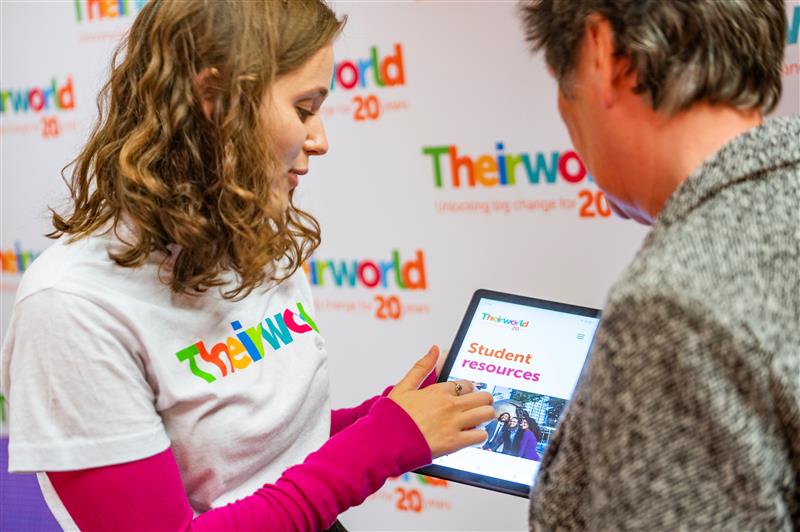 Take the test and discover how our Schools Hub helps students grasp the global education crisis