"It is my ardent desire that leaders are convinced of the need for funding for education in emergencies"
The first World Humanitarian Summit will be held in Turkey in May. World leaders are being urged to commit to launch a fund that ensures children return to school quickly after an emergency such as a conflict or natural disaster. Theirworld, the children's charity behind A World at School, is running the #SafeSchools petition and campaign and our Global Youth Ambassadors are addressing the issue in a series of blogs.
Children drawing what they think a Safe School should look like, with Youth for Peace International  Picture: Omang Agarwal
Omang Agarwal has shared this blog, written by Salonie Dua, his colleague at Youth For Peace International.
Almost every morning when we open our newspapers, switch on the television or simply browse the net for our daily dose of news, we are flooded with updates on the worsening refugee crisis in Syria.
The atrocities happening there and the injustice being faced makes us pause for a moment, before we resume our lives as before because, after all, what can we do?
The continuing state of crisis may make us spend a little more time thinking about the lives of those affected, particularly children deprived of education – a blessing that most of the world tends to take for granted.
While many of us wish things could be made better for the more than 2.8 million Syrian children currently out of school, we often fail to acknowledge that this number is a mere fraction of children bereft of education in emergencies all over the world.
A Background Paper for the 2015 Oslo Summit on Education for Development explains that while conflict is a serious concern for education, it is not the only threat – just under a quarter of all emergencies are complex ones with multiple causes, nearly a fifth are natural disasters and the remainder are public health emergencies.
While humanitarian aid is generously being provided by state actors, education is not receiving the focus it deserves. We no longer live in an age where we believe humans need only food, water and shelter. 
In today's world, in order to survive every child needs the basic necessity of education. Education is the medium that allows children to understand themselves and relate to the world around them by interacting with it in safe settings.
Students at a school in Gueckedou, Guinea, after classes reopened following the Ebola outbreak Picture: UNICEF/de Mun
Education instills in an individual the confidence required to deal with life's challenges. It opens the mind to umpteen possibilities and expands awareness.
Education helps build self-assured adults – the requirement of our future. Education protects children from health concerns and developmental delay, risk of early marriage and pregnancy, recruitment into armed forces, child labour and other forms of exploitation.
It is the most effective way of reducing poverty and is integral to people fulfilling their life goals.
There are a lot of factors to consider when dealing with a crisis situation and, at the moment, education isn't seen as priority.
However, this is where we are going wrong. We need to focus on long-term solutions to truly empower individuals and this isn't possible without a workable system of providing education.
It is my ardent desire that leaders at the first World Humanitarian Summit in May this year are convinced of this need and raise the funding of education in emergencies to much higher than the 2% at which it currently rests. 
On Twitter: Follow Omang. Follow Salone. Follow Youth for Peace International.
---
More news
Theirworld's mission to give children in crises a safe place to learn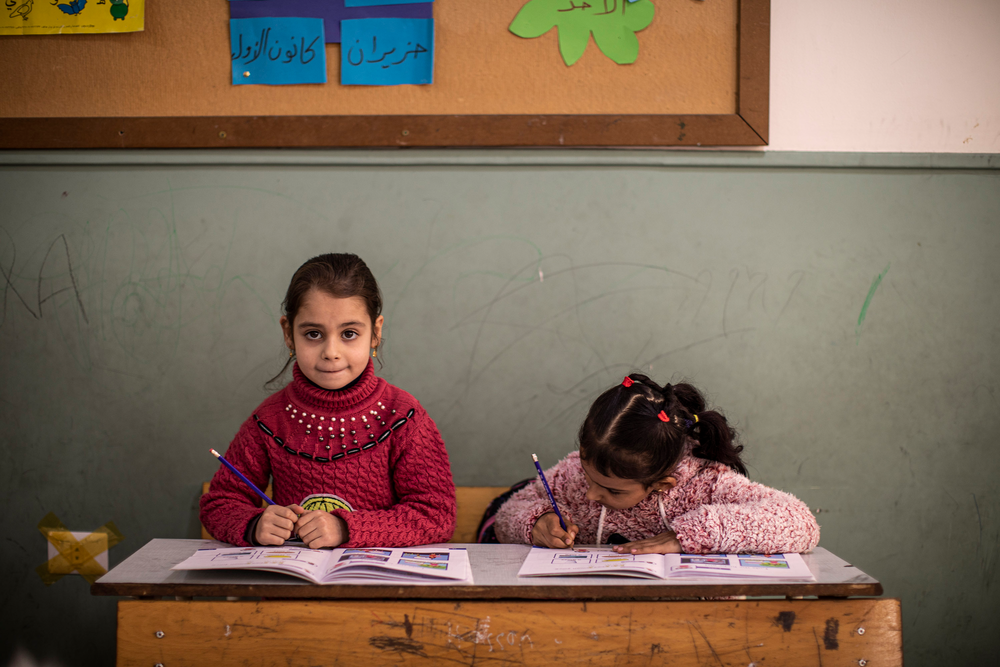 Theirworld's mission to give children in crises a safe place to learn
We thought loud noises were a storm – it was Russia bombing Ukraine
We thought loud noises were a storm – it was Russia bombing Ukraine