Why investing in early education is crucial for Kenya's children
Early childhood development, Theirworld
---
Theirworld consultant Gilbert Ngaira talks about our project to persuade Kenyan officials to devote 10% of education spending to the under-fives.
---
Every child needs the best start in life if they are going to fulfil their potential. With 90% of a child's brain developing by the age of five, investment in early childhood education is crucial.
That's why Theirworld has been campaigning for countries and donors to invest at least 10% of their education budgets on pre-primary school years.
Despite a promise by world leaders in 2015 that no one would miss out on early learning, 175 million children under the age of five were still not attending preschool before the pandemic. Those who miss out are often the poorest and most marginalised, including girls and children with disabilities.
Theirworld – supported by the Conrad N. Hilton Foundation – is working hard in Kenya to change opinions and bring about lasting change. Here we talk to Gilbert Ngaira, Theirworld's Early Childhood Education Advocacy Consultant for Kenya, about the project. 
Can you explain what the project does?
It is a campaign to increase investment in early years education. We want to ensure that at least 10% of the overall education budget is invested in the early years. 
In Kenya, responsibility for investing in pre-primary school rests with County Governments. This came about following a change in the constitution in 2010 that looked to bring policy-making closer to local people. 
Unfortunately, it also means that different counties have adopted different strategies, meaning that the quality of early years education varies across regions. Our campaign is looking to ensure that every child receives the same high-quality education no matter their background or where they come from. 
What is your role?
I provide strategic oversight for the campaign on the ground in Kenya, leading on aspects such as holding meetings with campaign targets, writing campaign briefings and engaging with the media. 
What was the project's biggest achievement last year?
Last year was about getting the project off the ground and testing our ambition. We started by mapping our targets and opening a dialogue with officials and elected members at the counties. 
These discussions helped us understand the challenges counties are facing when it comes to investing in the early years. As the campaign progressed, we sought to amplify these concerns in the media by securing national print, TV and radio pieces for these officials. 
Our work meant that we were able to open up a conversation with the people responsible for delivering services and their local constituents.
What are the project's goals for 2021?
With County Governor elections coming up in 2022, our main goal this year is building the evidence base and really demonstrating to our targets why the 10% target is needed.
How can people find out more about the issue?
As an advocacy campaign looking to influence change, the best way of finding out why the work is important is following the work of organisations like Theirworld, UNESCO and UNICEF.
The case for early childhood education
---
More news
Take the test and discover how our Schools Hub helps students grasp the global education crisis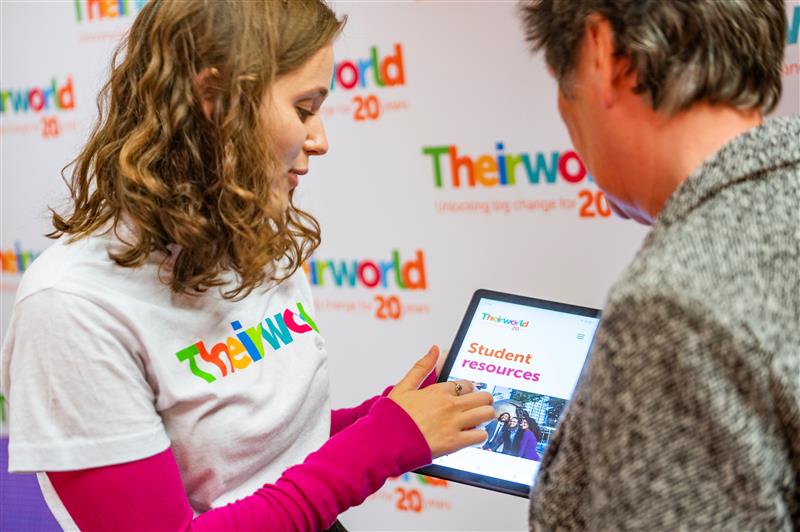 Take the test and discover how our Schools Hub helps students grasp the global education crisis
MyBestStart programme gives young girls the education they deserve
MyBestStart programme gives young girls the education they deserve