You Promised: world leaders at UN must act now to get Syrian children in school
Education in emergencies, United Nations General Assembly
Campaigners and our Global Youth Ambassadors are telling leaders they must deliver on their pledge to get one million refugees into school.
---
It's time for the talking to stop and the action to begin. Eight months ago world leaders promised to get one million Syrian refugees into school – but they have failed to deliver the funding.
That means more than half of all Syrian refugee children in neighbouring countries will not be getting an education.
And that's a betrayal by the co-hosts of Supporting Syria and the Region conference in London, where the promise was made in February.
Campaigners are pushing hard to tell the international community they have just days to act. The school year is beginning as world leaders gather this week at the United Nations General Assembly. 
The co-hosts of the London conference will be meeting again tomorrow to discuss progress – or the lack of it.
Obama speaks about Syrian refugees
The issue of refugee children has also been in the spotlight today at the United Nations. United States President Barack Obama – in his final speech to the UN – said it was time for action on the refugee crisis.
He said: "Human ingenuity now gives us the capacity to feed the hungry and give all of our children – including our girls – the education that is the foundation for opportunity in our world. But we have to put our money where our mouths are."
Obama also spoke at the Leaders' Summit on Refugees, where 52 countries and international organisations discussed how to tackle the current crisis.
Seventeen major refugee-hosting countries pledged to help increase refugees' school enrollment through measures including building new classrooms, training and hiring new teachers, and certifying and streamlining refugee education programmes.
---
More news
"Leaders are paying more attention to young people – we can rewrite the path of education"
"Leaders are paying more attention to young people – we can rewrite the path of education"
Theirworld's mission to give children in crises a safe place to learn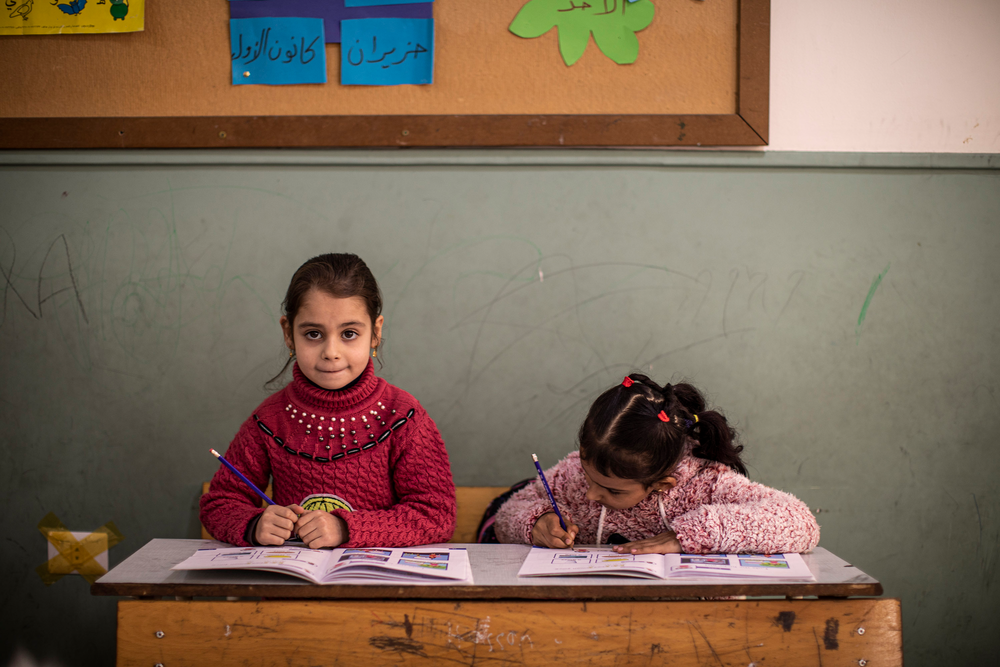 Theirworld's mission to give children in crises a safe place to learn