10 children killed by air strikes on school in Yemen says medical group
A Yemeni boy walks through rubble after a school was hit in February
Saudi-led air strikes on a school in a rebel-held province of northern Yemen have killed 10 children and wounded 28 others, Medicines San Frontieres (Doctors Without Borders) said today.
"We received 10 dead children and 28 wounded, all under the age of 15, who are victims of air strikes on a Koranic school in Haydan," in Saada province, said MSF spokeswoman Malak Shaher, adding the attack took place yesterday.
Shaher told AFP that MSF had received the children at a field hospital near the school before they were transferred to a public hospital.
Plight of children living in war zones
Sign the Safe Schools petition
The Iran-backed Huthi rebels posted pictures and videos on Facebook of dead and bloodied children wrapped in blankets.
Huthi spokesman Mohammed Abdulsalam said warplanes "targeted" children at the Jomaa bin Fadhel school, in what he described as a "heinous crime".
The United Nations children agency UNICEF confirmed the attack, warning that "with the intensification in violence across the country in the past week, the number of children killed and injured by air strikes, street fighting and landmines has grown sharply."
"UNICEF calls on all parties to the conflict in Yemen to respect and abide by their obligations under international law," it said.
"This includes the obligation to only target combatants and limit harm to civilians and civilian infrastructure."  
Saudi Arabia reacted angrily to a decision in June to blacklist the coalition after a UN report found the Arab alliance responsible for 60 percent of the 785 deaths of children in Yemen last year.
UN Secretary-General Ban Ki-moon had accused Saudi Arabia of threatening to cut off funding to UN aid programmes over the blacklist, a charge denied by Riyadh.
The UN says more than 6400 people, mostly civilians, have been killed in Yemen since the coalition air campaign began in March last year.
© 1994-2016 Agence France-Presse
---
More news
Theirworld initiative helps to deliver $30m of computers to Ukrainian children
Theirworld initiative helps to deliver $30m of computers to Ukrainian children
Theirworld's mission to give children in crises a safe place to learn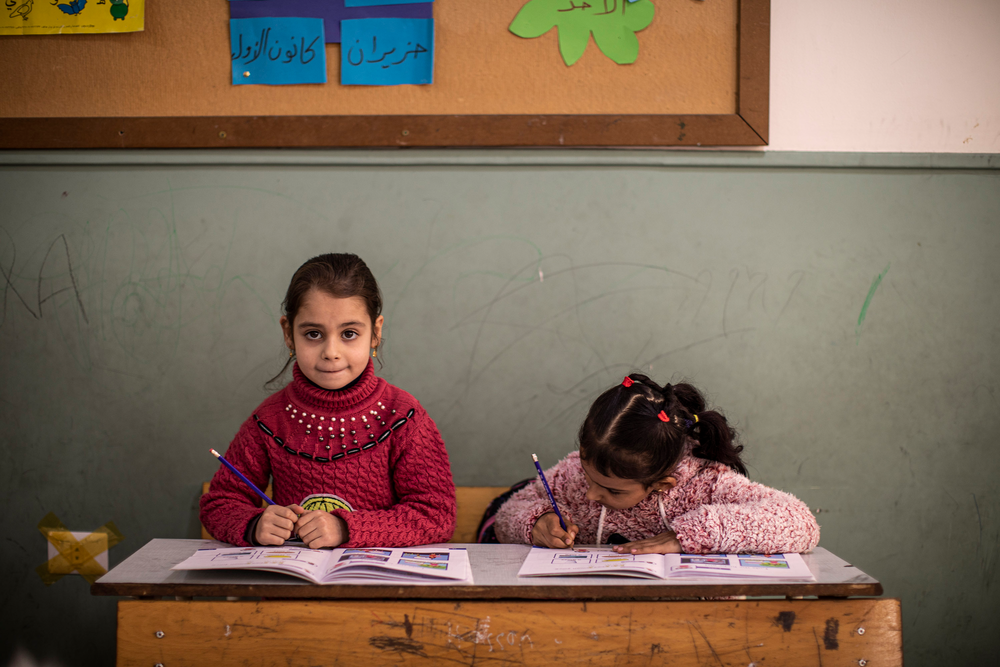 Theirworld's mission to give children in crises a safe place to learn