13 teachers and four of their children killed in Yemen airstrike
Children in conflicts, Education in emergencies
Yemeni students and teachers protest in Sana'a against airstrikes
Thirteen teachers who had gathered to prepare school exams in Yemen were killed in an airstrike, along with four of their children.
Twenty others including a child were injured in the attack at a teachers' office in the city of Amran, according to the head of the United Nations children's agency UNICEF.
Anthony Lake said: "The educators were gathered together to prepare exams for thousands of children who had missed the end of their school year because of this brutal conflict.
"Working after hours, they had brought their children with them, some of whom were playing outside when the bomb exploded. A selfless activity, turned in a moment into senseless bloodshed."
The conflict in Yemen, which escalated in March, has had a devastating effect on children. Almost 400 schools have been damaged – 95 of them destroyed – by airstrikes or shelling and at least 3600 schools have been closed, leaving 1.8 million children deprived of an education.
Julia Gillard, Board Chair of the Global Partnership for Education, said today she had learned of the deaths with "utmost dismay". She added: "The dangerous and violent conflict in Yemen has severely disrupted the education of the country's children, and they and their teachers face ongoing risk. 
"What is occurring in Yemen only adds to the immense crisis that has engulfed tens of millions of children in the region who have become refugees due to violence and armed conflict in their countries. A generation of children is now facing the loss of their education – and their future."
An average of eight children have been killed or injured every day during the conflict. As well as the damaged schools, another 663 cannot be used because they are occupied by armed forces or internally displaced families.
UNICEF said yesterday that 1.8 million children in Yemen are likely to suffer from malnutrition by the end of this year. Mr Lake said: "No nation, no society, can afford to lose its children to conflict – whether from direct attacks, from malnutrition, from disease, from lack of education or from the traumas of the horrors they witness."
The Saudi-led coalition began air strikes in late March as Shi'ite Houthis entered Aden. More than 4300 people are reported to have been killed in the conflict.
---
More news
Theirworld initiative helps to deliver $30m of computers to Ukrainian children
Theirworld initiative helps to deliver $30m of computers to Ukrainian children
Theirworld's mission to give children in crises a safe place to learn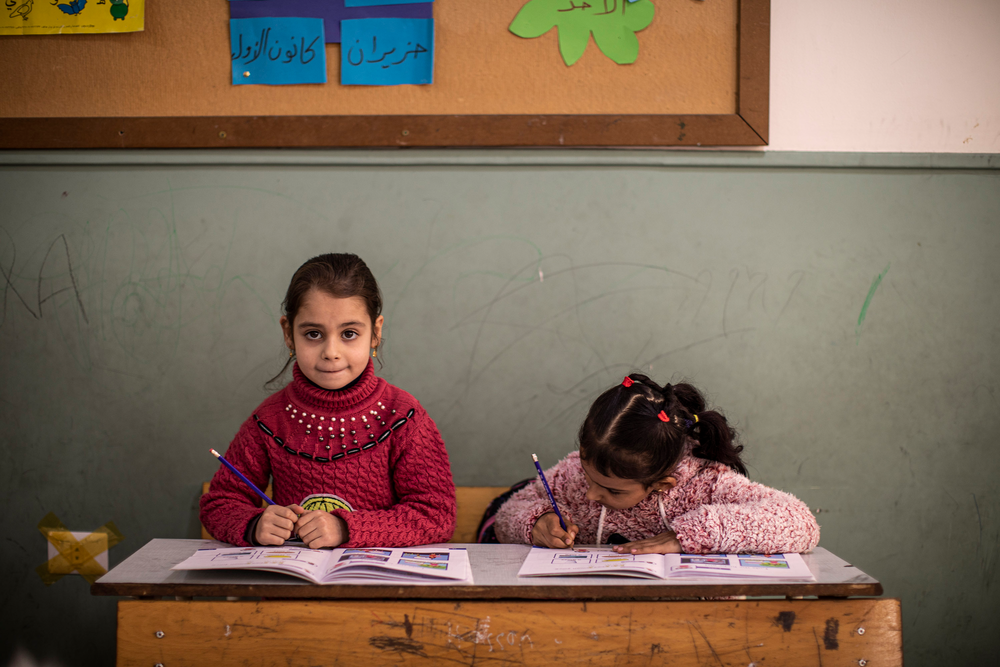 Theirworld's mission to give children in crises a safe place to learn