18,000 Somali refugee children in Kenya get lessons by tablet
Children in conflicts, Refugees and internally displaced people
Almost 400 teachers are being trained to give tablet-based education programmes to about 18,000 young refugees from Somalia.
The Instant Network Schools initiative will be used in 13 centres within the sprawling Dadaab refugee complex in neighbouring Kenya.
More than 350,000 Somalian refugees live in the camp – and the mobile technology programme will help young people aged seven to 20 to complement and further their studies.
The centres have been opened by the United Nations refugee agency UNHCR and the Vodafone Foundation. They are in six existing primary schools, three secondary schools and four vocational skills centres.
Learning by tablet will enable students to access the internet and other information and communications technology. Many school-age children arrive at Dadaab camp with no prior education and school enrollment is low. UNHCR has found that of the 279,000 children living in Dadaab 41% are enrolled in primary schools and only 8.5% in secondary education.
Raouf Mazou, UNHCR Representative in Kenya, said: "We are happy with this partnership, which brings technology to our education system. Education is central in the lives of refugees since it is the most important thing that they can carry home. We are committed to ensure the success of the project."
The Vodafone Foundation has also opened three other Instant Network Schools – two at Ajuntok in South Sudan and the other in Goma, Democratic Republic of the Congo. About 5000 young people will benefit from these schools.
The Somali refugee crisis, sparked by the civil war which started in 1991, is now in its third decade. More than one million people are displaced within the country and another one million in neighbouring countries.
Children in conflicts and emergencies is one of the 100-day themes of the #EducationCountdown. You can read more about the campaign here.
---
More news
Theirworld initiative helps to deliver $30m of computers to Ukrainian children
Theirworld initiative helps to deliver $30m of computers to Ukrainian children
Theirworld's mission to give children in crises a safe place to learn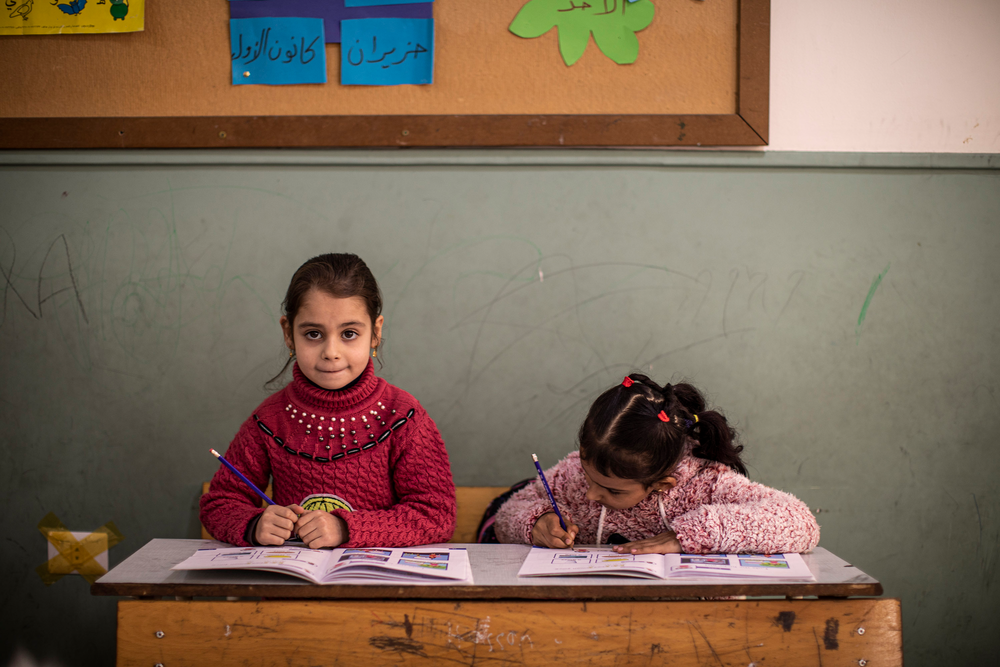 Theirworld's mission to give children in crises a safe place to learn