192 abducted children rescued from Boko Haram by Nigerian army
Children in conflicts, Education in emergencies
Some of those rescued at Sambisa Forest Picture: HQ Nigerian Army
Almost 200 children are among 338 people who were rescued by the Nigerian army in their latest raid on Boko Haram camps.
Troops killed 30 terrorists in the operation at the edge of the group's stronghold in the Sambisa Forest in the northeast of the country.
The rescued captives included 192 children, 138 women and nine men, said an army statement today. A cache of weapons and ammunition was also seized.
The successful raids came a week after Nigerian President Muhammadu Buhari said he is prepared to negotiate with Boko Haram for the return of the 219 missing Chibok schoolgirls.
He said Boko Haram – who have attacked scores of schools to disrupt education – were now virtually contained in the Sambisa Forest near the city of Maiduguri, adding that he expected their attacks on towns to stop by the end of the year.
Weapons and bullets seized in the raid Picture: HQ Nigerian Army
A surge by the Nigerian army has rescued hundreds of women and children in recent months – but none so far has been identified as being among the girls who were abducted from their Chibok school in April 2014.
The military statement today also said soldiers had ambushed and killed four Boko Haram members on a suicide bombing mission to Gubula in Adamawa state.
It added: "The successful clearance operations and ambushing of the terrorists has further degraded them and saved the lives of so many innocent victims of their suicide bombings."
In April, a report by Amnesty International revealed that at least 2000 girls and women had been abducted by the group since the start of 2014.
The United Nations children's agency UNICEF reported last month that 500,000 children had fled their homes in the previous five months because of growing attacks – taking the number of displaced children in northeastern Nigeria and neighbouring countries to 1.4 million.
Boko Haram has repeatedly targeted children, especially girls, as it wages its war of terror in Nigeria and into neighbouring Cameroon.
---
More news
Theirworld initiative helps to deliver $30m of computers to Ukrainian children
Theirworld initiative helps to deliver $30m of computers to Ukrainian children
Theirworld's mission to give children in crises a safe place to learn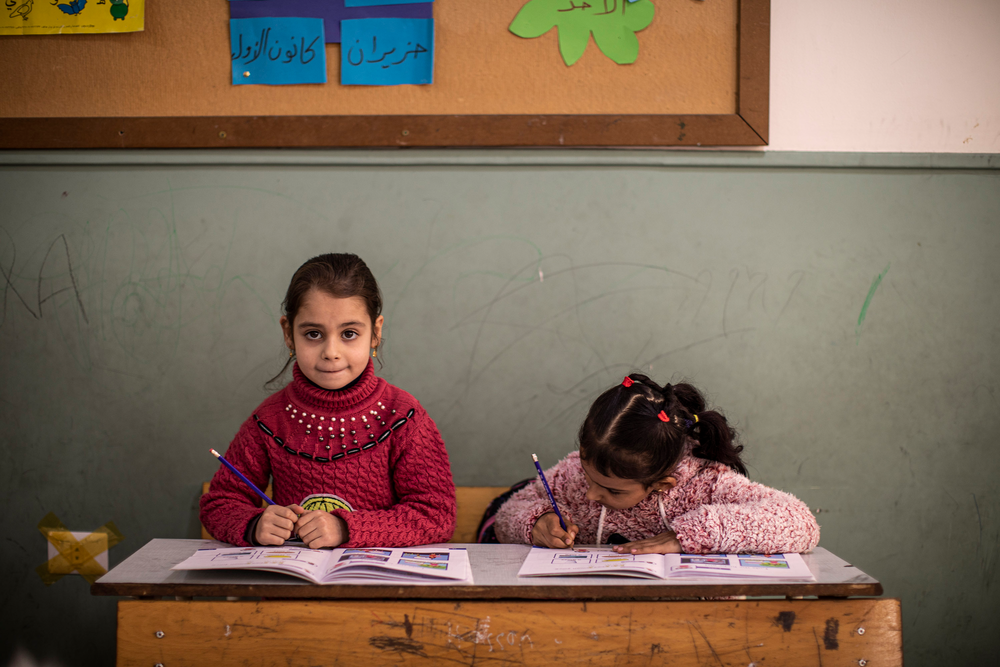 Theirworld's mission to give children in crises a safe place to learn