20,000 refugees from Burundi violence now at primary school in Rwanda
Children in conflicts, Education in emergencies
A girl walks past firewood at the Mahama refugee camp Picture: UNICEF/Pflanz
The Syrian refugee crisis has been making headlines across the world – so most people are aware that hundreds of thousands of children who fled from the conflict are living in neighbouring countries.
But there are many other "hidden" refugee situations, where children whose families have left their homes are struggling to get into school.
One of these is in Rwanda, where large numbers of refugees have crossed the border from Burundi – a country again on the brink of civil war
More than 76,000 Burundian refugees are now in Rwanda and almost half of them are children. The good news is that all primary school-age children have now been integrated into the local education system.
Almost 20,000 students have been enrolled in Paysana and the Mahama refugee camp, which is home to more than 48,000 people.
However, challenges remain including a shortage of textbooks and learning materials, along with a lack of teachers, classrooms and computers.
The United Nations children's agency UNICEF said on April 30 it is tackling these issues with the Rwanda Education Board.
Burundian children at a refugee campa in Tanzania Picture: UNICEF/Beechey
It is also helping to deliver early childhood development services to more than 5000 children in Mahama camp. UNICEF will also continue to provide psychosocial support to more than 6000 children and their families to to prevent and respond to violence, separation, exploitation and abuse.
The agency is also helping to care for and support 1600 unaccompanied and separated Burundian children who crossed into Rwanda.
The unrest in Burundi has seen more than 250,000 people flee to other countries, including Tanzania – which has taken in 135,000 – Uganda and the Democratic Republic of the Congo.
Leo Dobbs of the United Nations refugee agency UNHCR said thousands more are expected to leave Burundi.
He added: "UNHCR will in the coming year put greater emphasis on education for children and youth and encourage refugees to become self-sufficient at a time when budget shortfalls are leading to cuts in some assistance."
Hundreds have been killed since President Pierre Nkurunziza's controversial decision last April to run for a third term, which oppponents said was unconstitutional.
In 2015, humanitarian emergencies and crises like the violence in Burundi disrupted the education of more than 80 million children and young people – yet less than 2% of humanitarian aid went towwards getting children back into a safe school.
The #SafeSchools campaign calls on world leaders at the first World Humanitarian Summit later this month to commit to launch a fund that ensures children return to school quickly after an emergency.
You can add your voice by signing the #SafeSchools petition.
---
More news
Theirworld initiative helps to deliver $30m of computers to Ukrainian children
Theirworld initiative helps to deliver $30m of computers to Ukrainian children
Theirworld's mission to give children in crises a safe place to learn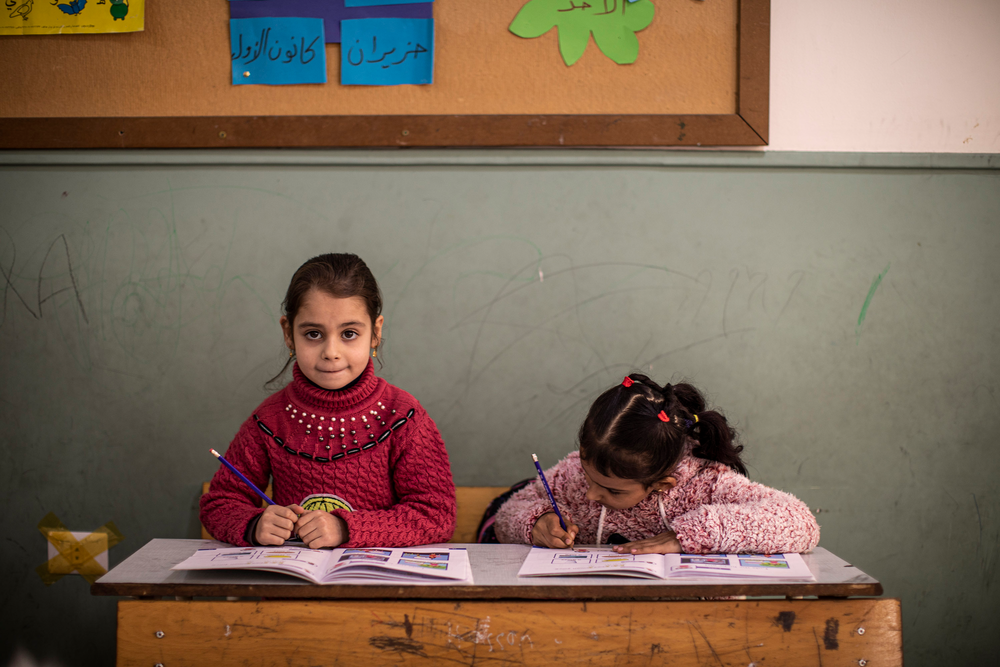 Theirworld's mission to give children in crises a safe place to learn