20 years after Princess Diana's landmine walk, children go to school here
Barriers to education, Children in conflicts, Education in emergencies, Safe schools, Safe Schools Declaration
On the anniversary of the British royal's death, we look at ongoing efforts to clear landmines - many of them near schools or on students' routes to their lessons.
---
It's an iconic image. Princess Diana, her face behind a protective mask, walking through a minefield in Angola.
It was taken in January 1997 – a few months before her untimely death. That short walk made global headlines and raised awareness of the issue of landmines.
Today, on that once deadly piece of land, there's a school and children walk safely to and from their classrooms in the San Antonio neighbourhood of Huambo.
"It is now absolutely thriving," said Calvin Ruysen, regional director of the HALO Trust, the world's largest humanitarian mine clearance organisation. It was HALO Trust staff who Diana famously walked with 20 years ago.
"When Princess Diana went there in 1997 it was just a minefield – it wasn't used and it was unsafe.
"Now if you go there's homes, there's a school, the place is flourishing."
The HALO Trust has been clearing landmines in Angola for 22 years, making safe more than 800 minefields and destroying over 92,000 landmines. 
Landmines are indiscriminate killers. Millions of them still lie in current and former conflict zones around the world – from Afghanistan and Myanmar to Croatia and Colombia.
Many of them are near schools or on the routes children take to go to their classes.
In 2015, children accounted for 38% of all civilian casualties where the age was known. There were 6461 total mine or ERW (explosive remnants of war) casualties that year, according to the Landmine Monitor – the highest recorded total since 2006.
The Halo Trust carries out risk education in schools and community centres. Their teams particularly target young boys, who make up over 80% of child casualties.
They also clear landmines from areas in and around schools. One example of this is the Boeng Taserei Village School in northwest Cambodia
"We cleared seven hectares of minefields in the village and around the school to allow 170 families to return home," said Paul McCann, the trust's Director of Communications. "Approximately 140 children are now receiving an education in the school."
Also in Cambodia, the trust was called in after villagers in Otdar Meanchey province realised they had built a new school on a minefield when students spotted explosive devices.
Five months later, the land had been cleared of more than 103 anti-personnel mines and the school reopened.
Another beneficiary of the trust's work is Nor Maragha Village School in the Rartakert region of Nagorno-Karabakh, which is in the South Caucusus. It was built in 2005 after the HALO Trust cleared minefields around the school.
Sylvia Danielyan, deputy director of the school, said: "The mines were in the school yard. The HALO Trust educates children about the risks. They visit the school, show videos and educate them on how to avoid dangerous situations."
In Zimbabwe's Rushinga district, HALO finished de-mining an area earlier this year. Children who previously had a long walk to school to avoid the mines have cut their journey from two hours to 45 minutes.
Twenty years ago, Princess Diana's visit to Angola and her other campaigning helped to establish the international Mine Ban Treaty, which has been signed by 162 countries.
Since then, 27 countries have been declared landmine-free, over 51 million stockpiled landmines have been destroyed and the global trade has ground to a halt.
But HALO's work goes on. In 2016 it assisted over 1.8 million people in 19 countries and territories.
Diana's son Prince Harry visited minefields with HALO in Angola in 2013 and Mozambique in 2010 – one of the countries now declared landmine-free.
Earlier this year, he promised to continue her work and said she had been "shocked and appalled by the impact that landmines were having on incredibly vulnerable people and on children in particular".
---
More news
Theirworld initiative helps to deliver $30m of computers to Ukrainian children
Theirworld initiative helps to deliver $30m of computers to Ukrainian children
Theirworld's mission to give children in crises a safe place to learn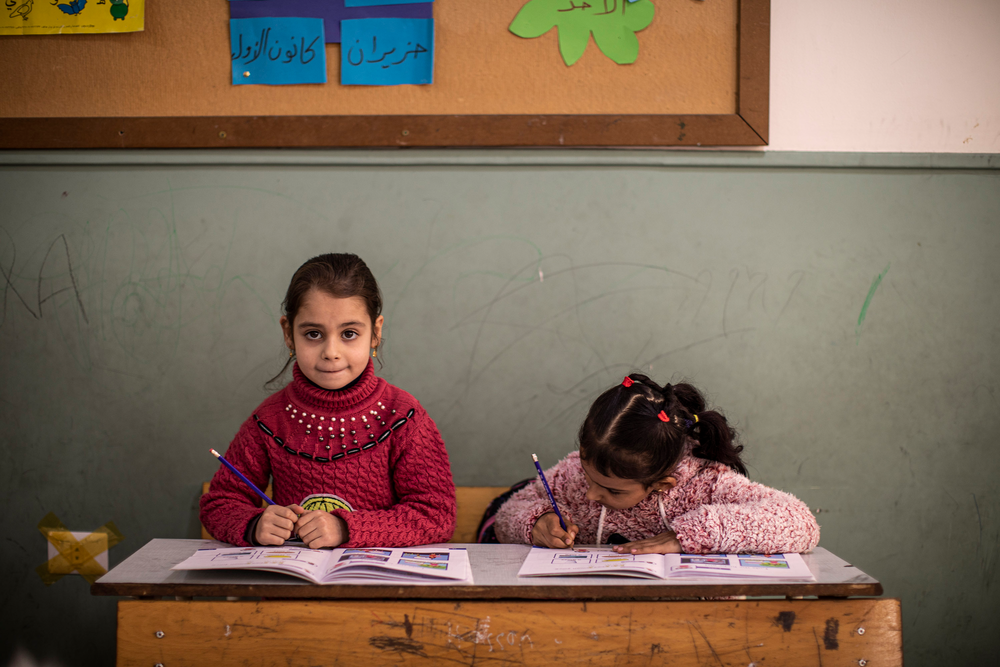 Theirworld's mission to give children in crises a safe place to learn