2000 Nigerian girls and women abducted by Boko Haram says Amnesty International
Chibok girls, Children in conflicts, Safe schools
On the anniversary of the mass kidnapping of more than 200 schoolgirls in Chibok, a shocking report claims that at least 2000 girls and women have been abducted by Boko Haram since the start of 2014.
Many of them have been raped, forced into sexual slavery and marriage and trained to fight, according to the human rights organisation Amnesty International. The claims are based on almost 200 witness accounts – including 28 with abducted girls and women who managed to escape from their captors.
Salil Shetty, Amnesty International's Secretary General, said: "The evidence presented in this shocking report, one year after the horrific abduction of the Chibok girls, underlines the scale and depravity of Boko Haram's methods."
The 90-page report – "Our job is to shoot, slaughter and kill": Boko Haram's reign of terror – documents multiple war crimes and crimes against humanity committed by Boko Haram in northeast Nigeria since the start of 2014, including the killing of at least 5500 civilians.
Boko Haram abducted at least 2000 women and girls since the start of 2014, forcing them into sexual slavery and in some cases made to carry out attacks on their own villages: http://bit.ly/1HlbSTm #BringBackOurGirls

Posted by Amnesty International on Tuesday, 14 April 2015
The Islamist group abducted 276 schoolgirls abducted from Chibok in April 2014. Many of them escaped but 219 are still missing. They are only a small proportion of the women, girls, young men and boys abducted by Boko Haram, says Amnesty International.
The report, released yesterday, says Boko Haram takes abducted girls and women to camps in remote communities or to makeshift transits camps. From there they are moved to houses in towns and villages and indoctrinated with Boko Haram's version of Islam in preparation for marriage.
Video: A World at School's call for end to attacks on schools
Events around the world on #BringBackOurGirls anniversary
The report also says there is evidence of Boko Haram forcing girls and boys under the age of 15 to take an active part in battle and in executions.
Last month the international community was told it must act now to designate "Safe Schools" and end the militarisation of classrooms. The call came from United Nations Special Envoy for Global Education Gordon Brown, who said it was time to "wake up to the suffering faced by millions of children".
The Safe Schools initiative in Nigeria is designed to make sure that children are safe when they are at school. Formed in May 2014 in the wake of the Chibok abductions, the fund has support from the Nigerian, US and UK governments. The initiative is committed to fund security measures including school gate guards, fortifications and surveillance equipment to guard schools.
---
More news
Theirworld initiative helps to deliver $30m of computers to Ukrainian children
Theirworld initiative helps to deliver $30m of computers to Ukrainian children
Theirworld's mission to give children in crises a safe place to learn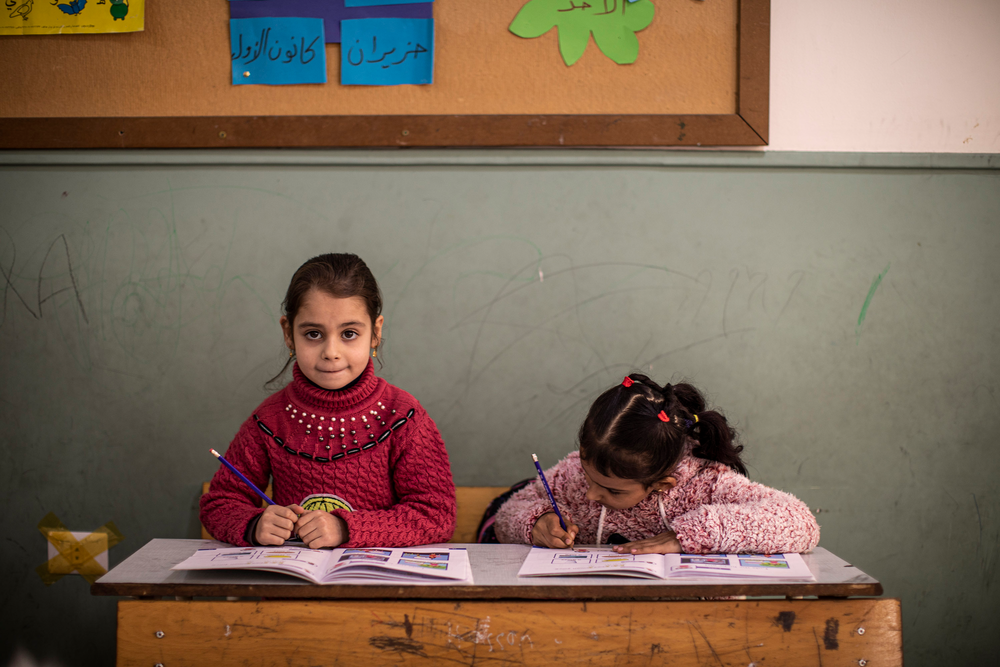 Theirworld's mission to give children in crises a safe place to learn