2017 set to be worst year ever for attacks on schools
Children in conflicts, Education Cannot Wait, Education in emergencies, Refugees and internally displaced people, Safe schools, Safe Schools Declaration
---
The UN Security Council was told more than 500 attacks were documented in the first six months of this year, compared to 753 in all of 2016.
---
With 500 attacks on schools documented in just six months, 2017 is shaping up as a record year for the number of schools bombed and destroyed in war zones like Yemen, South Sudan and Syria, a United Nations official has said.
Last year, the UN was able to verify 753 attacks on schools and hospitals in 20 countries wracked by conflict as it seeks to track the violence and find ways to better protect children.
Virginia Gamba, the UN Special Representative of the Secretary-General for Children and Armed Conflict, told an informal Security Council meeting that attacks appeared to be on the rise this year. 
"In the last six months alone over 500 schools have already been attacked, which means we might be able to break this record at the end of this year," Gamba told the council.
Targeting schools or hospitals in armed conflicts is considered a violation of international humanitarian law and a war crime.
In just three months, from April to June, the United Nations has verified 174 attacks on schools in the Democratic Republic of Congo, most of which took place in the Kasai region, Gamba said.
Last week, the UN put the Saudi-led coalition fighting in Yemen on a blacklist of child rights violators for carrying out 38 attacks on schools and hospitals in 2016, killing and maiming 683 children.
Three-quarters of all attacks on schools in Yemen were carried out by coalition air strikes, while in Syria two-thirds of them were bombardments by government forces or their allies.
Gamba stressed that the number of attacks for last year was "much higher" because the report only focused on incidents that the UN was able to verify.
It found that army troops or rebel forces used schools for military purposes in 15 of the 20 conflict-affected countries.
Describing a new pattern of attacks, Gamba said children, teachers and schools were being targeted because of the curriculum content or because the school is seen as a symbol of state authority.
Schoolgirls are often killed in a bid to halt female education.
Joy Bishara, one of Nigeria's Chibok girls who managed to escape Boko Haram kidnappers in 2014, told the council that her attackers repeatedly said "do not go to school" and that she never felt safe there after her ordeal.
In a statement, Germany's UN Ambassador Jürgen Schulz said: "How can we imagine building 'sustainable peace' anywhere if children are denied the possibility to learn and grow?"
---
More news
Theirworld initiative helps to deliver $30m of computers to Ukrainian children
Theirworld initiative helps to deliver $30m of computers to Ukrainian children
Theirworld's mission to give children in crises a safe place to learn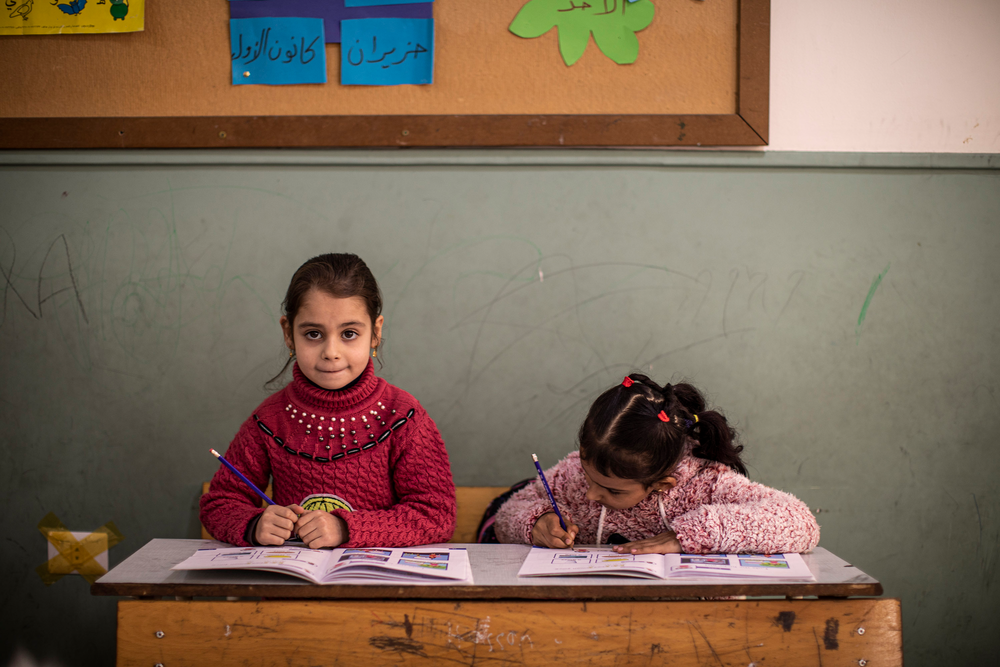 Theirworld's mission to give children in crises a safe place to learn