300 abducted Nigerian school children still missing after one year
The Damasak abductions have not had the same level of global publicity as the kidnapping of the Chibok girls in 2014
More than 300 Nigerian primary school students are still missing one year after being abducted by Boko Haram, Human Rights Watch said today.
The organisation demanded the government "take urgent steps" to secure the release of 400 children and women reported to have been taken from the northern town of Damasak.
"Three hundred children have been missing for a year and yet there has been not a word from the Nigerian government," said Mausi Segun, Nigeria researcher at Human Rights Watch.
"The authorities need to wake up and find out where the Damasak children and other captives are and take urgent steps to free them."
The mass abduction was reported by residents in March last year, after the town in Borno state was liberated by troops from neighbouring Chad and Niger.
At the time, the Nigerian government disputed the figures but did admit that children had been taken by Boko Haram.
The Damasak abductions have gained far fewer global headlines than the kidnapping of the Chibok schoolgirls in April 2014. Of the 276 students abducted from their secondary school, also in Borno state, 219 are still missing.
A damaged classroom in the Chibok school where girls were abducted
Human Rights Watch said today that Boko Haram attacked Damasak, near the border with Niger, in November 2014.
It said they "quickly occupied Zanna Mobarti Primary School, shutting the gates and locking more than 300 students, ages seven to 17, inside, according to a teacher at the school and other witnesses".
It said the school was then used as a military base and women and other children were taken there as prisoners.
It quotes a resident as saying: "It was early morning when I heard gunshots and chaos. My husband had already left home for the market so I grabbed my two children, a boy age four years and a girl age two years, and ran.
"But we ran into Boko Haram and they detained us in the middle of the town. They brought more and more women and children to where we were kept. Then they took all of us to Zanna Mobarti Primary School…I have not seen my children since then."
In March 2015, soldiers from Chad and Niger advanced on Damasak as part of a cross-border military operation against Boko Harams.
As they approached, the gunmen fled, taking with them the 300 children and an estimated 100 more women and children they had been holding captive there. Scores of bodies were found in the town.
The second anniversary of the abduction of the Chibok girls will be marked on April 14.
---
More news
Theirworld initiative helps to deliver $30m of computers to Ukrainian children
Theirworld initiative helps to deliver $30m of computers to Ukrainian children
Theirworld's mission to give children in crises a safe place to learn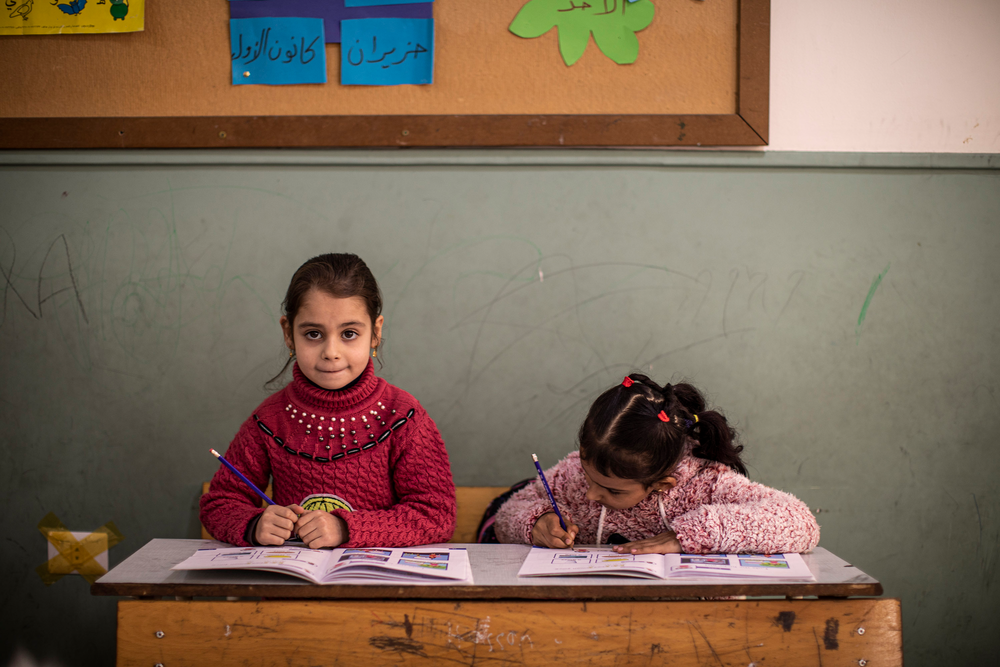 Theirworld's mission to give children in crises a safe place to learn