60 women and girls kidnapped from Nigerian villages say reports
Chibok girls, Children in conflicts
Sixty girls and women have reportedly been abducted by gunmen from two villages in northeastern Nigeria – just days after the government said it had reached a truce with Boko Haram.
Forty of them are said to have been snatched from Waga Mangoro – which is near Chibok, where more than 200 schoolgirls were kidnapped in April. Another 20 were taken from Garta.
The Chibok girls are still missing and a week ago it was reported that they could be set free by Boko Haram as part of the truce.
Residents said the two villages in Adawama state were raided on October 18, a day after the truce announcement. They said a group of Muslim insurgents forced them to harvest nuts and then rounded up girls and women.
Some told Nigerian website THISDAYLive that hundreds of gunmen overran the area on motorbikes and vans, burning houses and abducting females.
One local said the onslaught was still continuing yesterday. He said three men in Garta had been killed.
After the ceasefire announcement, the Nigerian government said it would be having further talks with Boko Haram in Chad this week. It also announced that members of parliament had approved a $1billion loan for better military equipment and training of troops to fight the insurgents.
Gordon Brown, United Nations Special Envoy for Global Education, said: "I am saddened that 60 more girls  and women have been abducted in Nigeria by Boko Haram.
"Our thoughts are with their families and our hope is that they and the 219 Chibok girks will be returned soon and safely
"I am in touch with both the government and BringBackOurGirls and I talked to UN Secretary-General Ban Ki-moon on Tuesday about their safety.
"The announcement in the Nigerian parliament of tougher security measures to locate the girls is welcome. We will continue to help finance the Safe Schools Initiative with our $100million plan to fortify and secure Nigerian educational establishments."
---
More news
Theirworld initiative helps to deliver $30m of computers to Ukrainian children
Theirworld initiative helps to deliver $30m of computers to Ukrainian children
Theirworld's mission to give children in crises a safe place to learn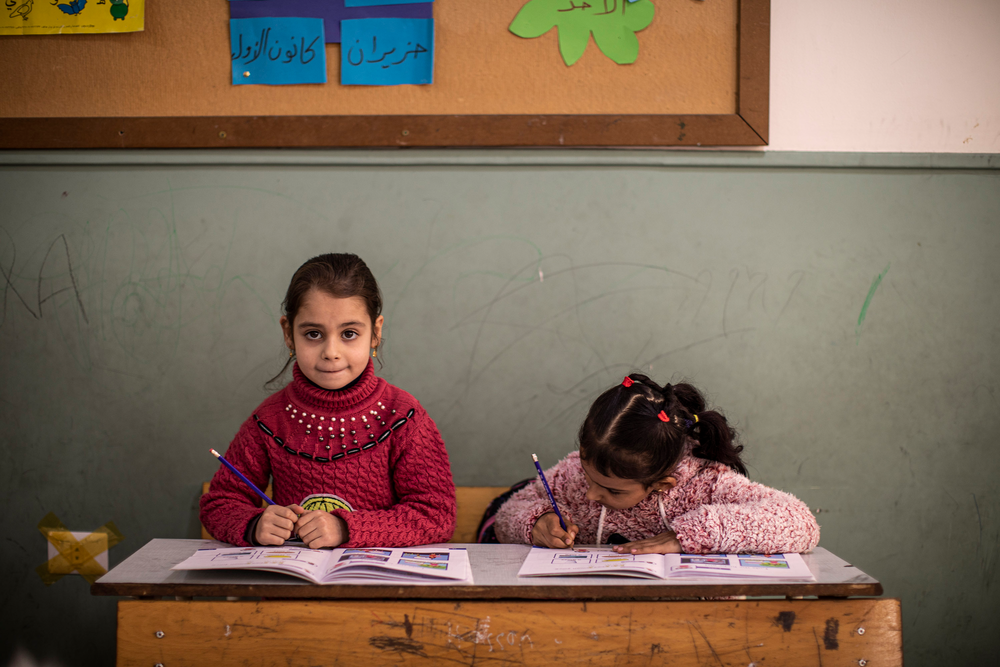 Theirworld's mission to give children in crises a safe place to learn