670,000 Syrian children missing out on education after Islamic State shuts schools
The closure of schools by Islamic State is robbing 670,000 children of their education in Syria – and a further 600,000 to 900,000 Syrian youngsters are not attending school regularly because of the country's four-year conflict.
The gloomy statistics have been revealed by the United Nations children's agency UNICEF, which also said there had been at least 68 reported attacks on Syrian schools in 2014 which killed 160 children and injured 343.
Hanaa Singer, UNICEF representative in Syria, said: "In addition to lack of school access, attacks on schools, teachers and students are further horrific reminders of the terrible price Syria's children are paying in a crisis approaching its fifth year.
"Access to education is a right that should be sustained for all children, no matter where they live or how difficult the circumstances in which they live. Schools are the only means of stability, structure and routine that the Syrian children need more than ever in times of this horrific conflict."
The radical Islamist group Islamic State closed schools in the areas of Syria it controls – the Raqqa and Deir-ez-Zour governorates and parts of rural Aleppo.
UNICEF spokesman Christophe Boulierac said they had been shut down until the school curriculum had been made "compliant with the religious rules" and teachers had been retrained. UNICEF said other schools had closed because of the security situation.
Ms Singer added: "Schools should be respected as zones of peace and safe havens for children where they can learn without fear of death or injury.
"UNICEF has repeatedly called upon all parties to the conflict to uphold their responsibility to protect children, schools, and other civilian infrastructure from the conflict – a call we repeat with even greater urgency as a new year begins with children in Syria still facing the most terrible threats to their safety, wellbeing and their education."
Meanwhile, UNICEF and the World Food Program yesterday launched a drive to provide 41,000 vulnerable Syrian children in Jordanian refugee camps with enough money for their families to buy winter clothes.
With a winter storm expected in the next few days, UNICEF's Robert Jenkins said: "It is imperative to ensure that children are protected from the harsh weather conditions, so that they remain healthy and active, and continue to attend schooling."
---
More news
Theirworld initiative helps to deliver $30m of computers to Ukrainian children
Theirworld initiative helps to deliver $30m of computers to Ukrainian children
Theirworld's mission to give children in crises a safe place to learn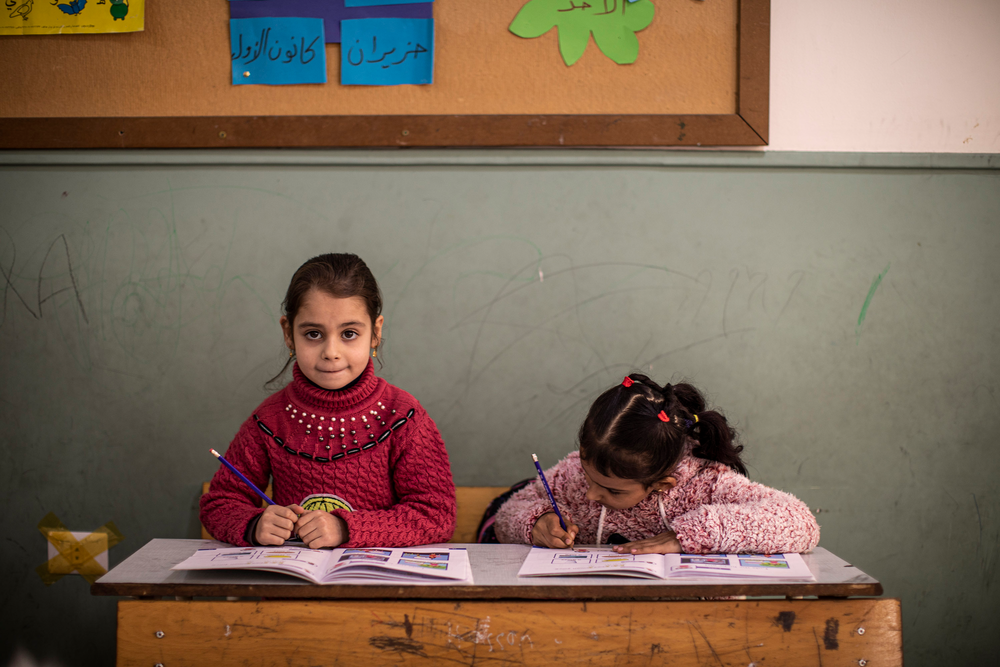 Theirworld's mission to give children in crises a safe place to learn