79 students kidnapped from a school in Cameroon are freed
Children in conflicts, Education in emergencies, Safe schools, Safe Schools Declaration
---
The children were seized from a secondary school in the English-speaking region where another 11 students had been taken days earlier.
---
All 79 students kidnapped from a school in Cameroon's troubled English-speaking region have been freed, say officials.
They were abducted two days ago along with the secondary school's principal, a teacher and a driver. Reports say the driver was released but the others are still in captivity.
Gunmen seized the students at the Presbyterian Secondary School in the city of Bamenda in the country's North-West region.
"All 79 students have been released," Issa Bakary Tchiroma, Cameroon's communications minister, told the AFP news agency today.
Samuel Fonki, a minister of the Presbyterian Church, said it was the second kidnapping from the same school in a week. He revealed another 11 schoolchildren were kidnapped by the same armed group on October 31, then released after negotiations.
"The principal and one teacher are still with the kidnappers. Let us keep praying," he told Reuters.
A school source said the armed group had not demanded a ransom but the closure of the school.
The latest incident was the first mass abduction seen in Cameroon, where the majority French-speaking authorities have been cracking down on Anglophone separatists
English-speaking separatists in the North-West region want to set up an independent state called Ambazonia.
Armed groups have imposed curfews in the area. They have also boycotted and attacked schools. 
At the start of the school year in September, several secondary schools were attacked, a headmaster was killed and a teacher was badly mutilated.
The Presbyterian Secondary School students were taken the day before Cameroon's 85-year-old President Paul Biya was sworn in for a seventh term in office.
Cameroon is among 81 countries have signed the Safe Schools Declaration – a commitment to keep students, teachers and their schools free from the fear of violence and occupation during armed conflict.
Theirworld and others have been campaigning for schools to be safe places for children to learn and be with their peers. While the majority of the 15 current members of the Security Council have signed the Safe Schools Declaration, only two of the five permanent members have done so.
France and the United Kingdom have shown the way by endorsing the declaration and we are calling on China, Russia and the United States to follow their lead.
---
More news
Theirworld initiative helps to deliver $30m of computers to Ukrainian children
Theirworld initiative helps to deliver $30m of computers to Ukrainian children
Theirworld's mission to give children in crises a safe place to learn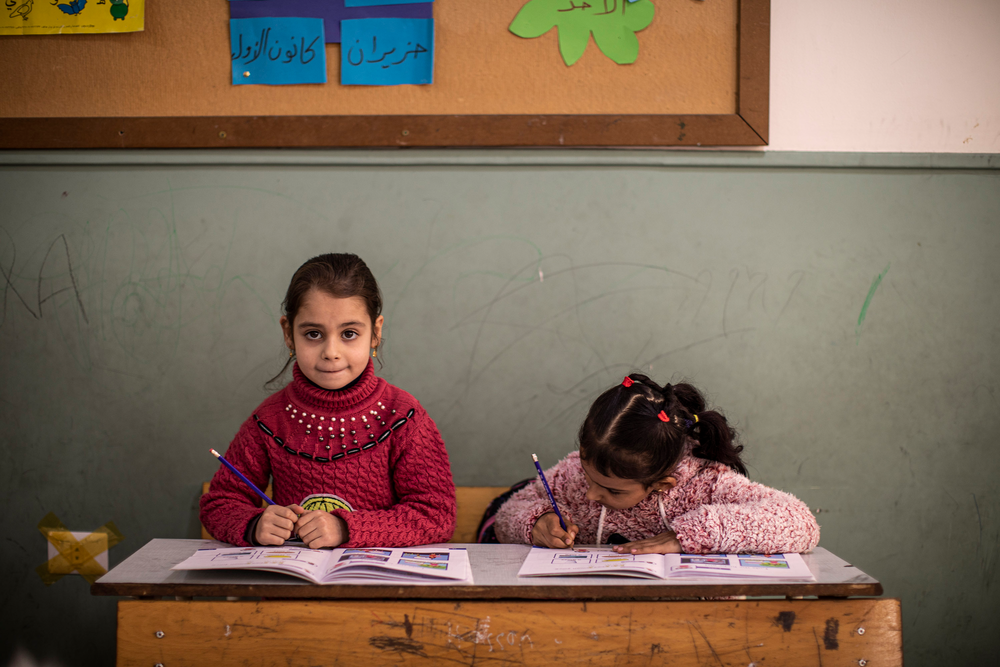 Theirworld's mission to give children in crises a safe place to learn