80 countries sign pledge to protect schools from attack – and more are urged to join
Children in conflicts, Education in emergencies, Safe schools, Safe Schools Declaration
---
The Safe Schools Declaration is a commitment to keep students and teachers free from the fear of violence and occupation during armed conflict.
---
With education under attack around the world, a mission to protect children in the classroom was launched in 2015.
It was called the Safe Schools Declaration – a commitment to keep students, teachers and their schools free from the fear of violence and occupation during armed conflict.
Eighty countries have now signed the declaration, with Monaco becoming the latest to publicly state that safeguarding education is crucial. It has been endorsed by some of the world's most war-torn nations including Afghanistan, Central African Republic, Democratic Republic of Congo and Yemen.
More nations are being urged by the Global Coalition to Protect Education from Attack (GCPEA) to add their names at two global events in New York over the next few weeks.
"With Monaco, 36 Council of Europe members and 24 members of the Organization of La Francophonie have endorsed the declaration," said GCPEA Director Diya Nijhowne.  
"Upcoming international events provide key opportunities for states to affirm their commitment to protecting education in armed conflict by announcing their endorsement of the Safe Schools Declaration and steps they are taking towards implementation."
The first of those comes when the United Nations UN General Assembly will attend the Nelson Mandela Peace Summit on September 24. Ensuring all students have access to safe, quality education is the best way to nurture the peacebuilders of tomorrow. 
The second opportunity will be in Bolivia in October at the UN Security Council open debate on Women, Peace and Security.
Theirworld and others have been campaigning for schools to be safe places for children to learn and be with their peers. While the majority of the 15 current members of the Security Council have signed the Safe Schools Declaration, only two of the five permanent members have done so.
France and the United Kingdom have shown the way by endorsing the declaration and we are calling on China, Russia and the United States to follow their lead. 
Monaco's endorsement comes after a UN Security Council debate on children and conflict last month. The council condemned attacks on schools, sexual violence, abductions, use of children as human shields and other outrages.
That followed a UN report that revealed more than 10,000 children were killed or maimed last year in conflict-hit countries. It said hundreds of attacks on schools by armed factions around the world showed a "blatant disregard" by armed groups for both international law and children's lives.
GCPEA's recent publication Education under Attack 2018 also found that military use of schools occurred in at least 29 countries between 2013 and 2017.  
At the report's launch in May, UNICEF Deputy Executive Director Shahida Azfar said: "Places of learning have become places of fear. What has humanity become when children face kidnapping or death when they are trying to learn?"
---
More news
Theirworld initiative helps to deliver $30m of computers to Ukrainian children
Theirworld initiative helps to deliver $30m of computers to Ukrainian children
Theirworld's mission to give children in crises a safe place to learn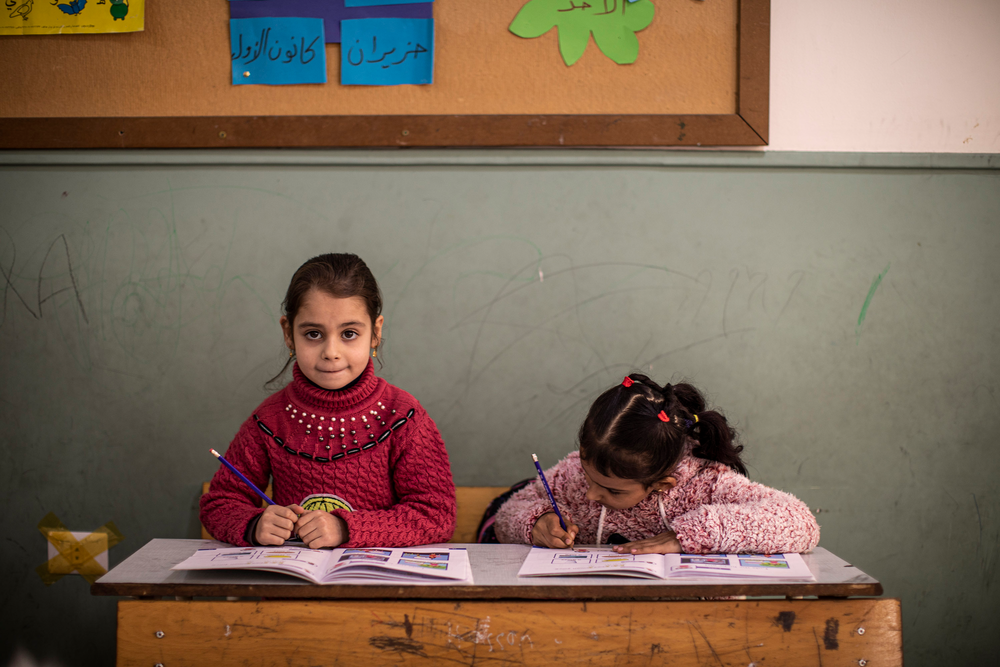 Theirworld's mission to give children in crises a safe place to learn