'At least 47' killed in bomb blast at Nigerian school
Children in conflicts, Safe schools
Schools in Nigeria have been under attack from Boko Haram
Police say at least 47 people – most of them students – have been killed after a bomb went off today at a school assembly in the north-east Nigerian town of Potiskum.
The explosion – believed to be caused by a suicide bomber dressed in school uniform – happened at the Government Comprehensive Senior Science Secondary School in Yobe State.
A teacher told the Agence France Press agency: "The students had gathered for the morning assembly when something exploded in their midst with a thunderous sound at exactly 7:50 am."
Police spokesman Emmanuel Ojukwu told the BBC Hausa service the bombing had left 47 people dead and another 79 wounded. Police said Boko Haram was probably behind the attack.
The Associated Press said at least 48 students were killed, according to survivors and a morgue attendant. 
A teacher at the school told the Reuters news agency: "As it stands now, we have taken about 20 dead bodies to the hospital. There are some that are critically injured and I am sure the death toll will rise."
The injured were taken to a nearby hospital.
Some reports say the attack was carried out by a suicide bomber disguised as a student.
Boko Haram has often targeted schools during its five-year campaign to establish an Islamic state, which has left thousands dead. Only last week the group denied a truce had been reached to free more than 200 girls who they abducted from the town of Chibok in April.
The Potiskum, attack also comes just days after the Nigerian government said the first 2400 students had been enrolled in the country's Safe Schools Initiative.
All schools in the town are believed to have been closed down and parents are picking up their children.
Gordon Brown, the United Nations Special Envoy for Global Education, said: "We deplore today's bombings of young students in Potiskum.
"Every child deserves the right to go to school free of threat, violence and attack. We are even more determined to ensure the delivery of the Safe Schools in Nigeria. 
A spokesman for UN Secretary-General Ban Ki-moon said he was "outraged by the frequency and brutality of attacks against educational institutions in the north of the country and reiterates his demand for an immediate cessation to these abominable crimes".Potiskum, which is the commercial centre of Yobe state, has been the target of repeated attacks. It is one if the largest cattle and grain market towns in Africa and has a population of 205,876.
Children in conflict is one of the 100 Days targets of the #EducationCountdown. You can read more about the campaign and what actions you can take.
---
More news
Theirworld initiative helps to deliver $30m of computers to Ukrainian children
Theirworld initiative helps to deliver $30m of computers to Ukrainian children
Theirworld's mission to give children in crises a safe place to learn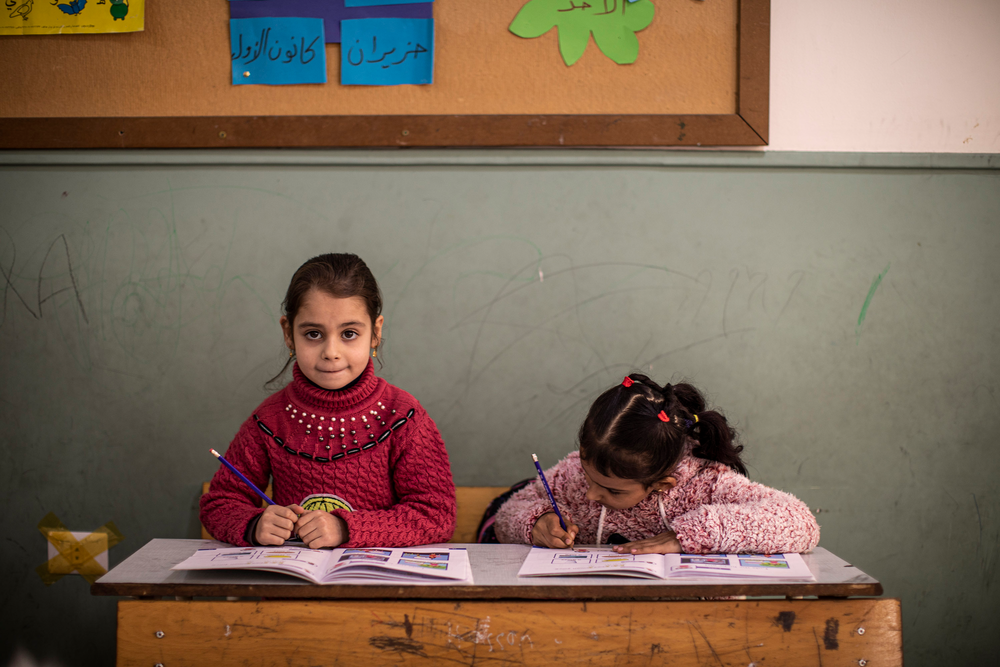 Theirworld's mission to give children in crises a safe place to learn