'Five children killed' in rocket attack on Syrian primary school
Children in conflicts, Education in emergencies
A boy cycles past a destroyed building in Daraa last month
At least five children were killed today when a primary school in Syria was hit by rockets, according to reports.
State media said rebel fire in the southern city of Daraa left five children dead and 15 wounded.
The Syrian Observatory for Human Rights, a Britain-based monitor, also reported that anti-government rebels had struck the school.
It said at least six people had been killed, five of them children – but warned the death toll is likely to rise because a number of the wounded are in critical condition.
Rebel forces control large parts of the province but Daraa is mainly controlled by the government.
Children slide down the rubble of a destroyed building in Daraa
Thousands of schools across the world have come under attack in recent years. In August, Saudi-led air strikes on a school in a rebel-held province of northern Yemen killed 10 children and wounded 28 others.
The annual Children and Armed Conflict report produced by the United Secretary-General showed the extent of attacks during 2015.
They included 19 attacks on schools in the Central African Republic, 22 in the Democratic Republic of the Congo, 42 in Yemen and 90 in Iraq.
In times of crisis, children need safe places where they can continue to learn, play and realise their full potential. Safe schools offering supervision, services and teaching can save children's lives in the short term and help them to develop in the long term.
More countries are signing up to the Safe Schools Declaration – an international commitment that expresses support for the protection of students, teachers and their schools during armed conflict. The governments of 56 countries have now endorsed it.
---
More news
Theirworld initiative helps to deliver $30m of computers to Ukrainian children
Theirworld initiative helps to deliver $30m of computers to Ukrainian children
Theirworld's mission to give children in crises a safe place to learn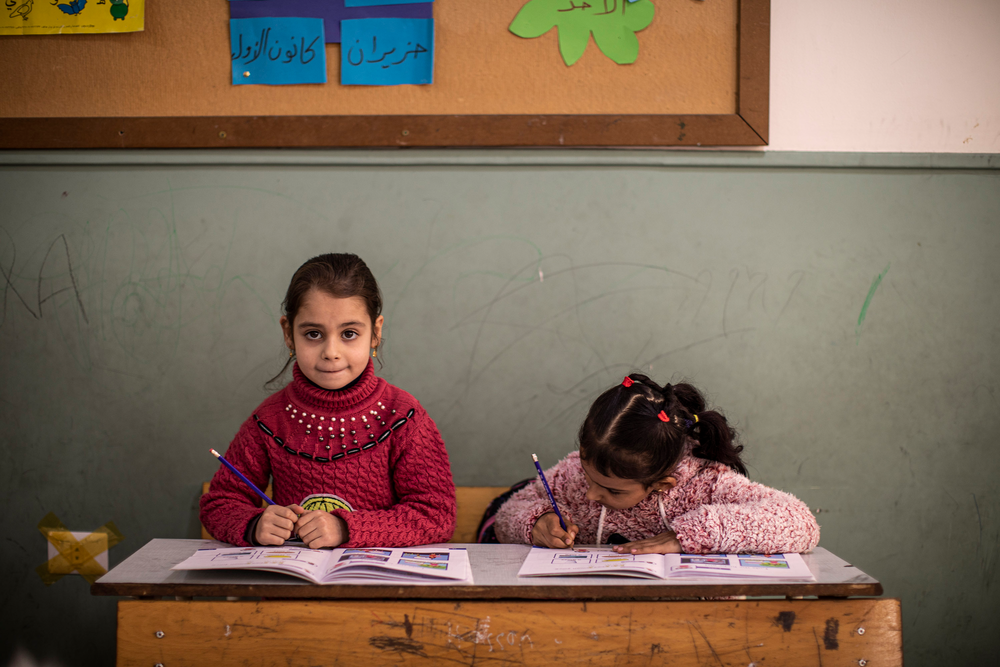 Theirworld's mission to give children in crises a safe place to learn