85,000 Pakistani students missing school because of military operations
More than 85,000 students in Pakistan are having their education disrupted by military operations to clear Taliban militant groups in a tribal district.
Just over one million people are registered as displaced from North Warizistan – almost half of them children.
The Pakistani military says it has cleared most of the area of militants. But tribal elders say the population has not been allowed to return and this has led to protests by students.
Ashraf Wazir, a displaced resident of Miramshah and a father of three, told the IRIN news service: "What would be their future without education and who should we ask for help?"
Of the 86,323 enrolled students in state-run schools in North Warizistan, 50,429 are primary school children.
IRIN says an army general visited a camp for internally displaced people on September 6 and told them they would be allowed to return home soon.
Authorities in Khyber Pakhtunkhwa Province, where many of the displaced have fled, have decided to admit all school-age displaced youths in local schools and colleges. But many displaced families are said to be refusing to leave some of the 460 school buildings they were given as shelter.
A number of UN agencies and local NGOs are also setting up informal schools for the displaced children of North Waziristan.
And North Waziristan's political authorities have directed all displaced government teachers to start teaching at schools in Khyber Pakhtunkhwa Province.
But many internally displaced families are not enrolling their children in schools, as they still hope to be going home soon.
Zar Wali, a resident of Mir Ali and father of six, said: "We have been living temporarily here and after a few weeks or months, we have to go back to our home town. So why should we enrol our children in local schools?"
Helping children affected by conflicts and emergencies is one of A World at School's First 100 Days targets in the 500-day #EducationCountdown campaign. You can learn more about education in emergencies and find out how to take action here.
---
More news
Theirworld initiative helps to deliver $30m of computers to Ukrainian children
Theirworld initiative helps to deliver $30m of computers to Ukrainian children
Theirworld's mission to give children in crises a safe place to learn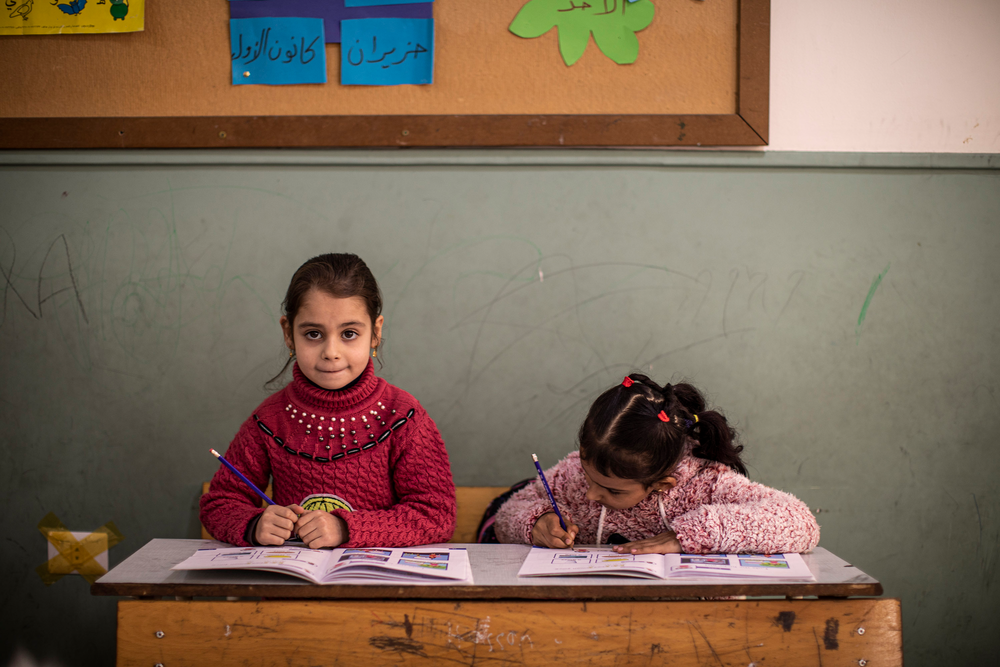 Theirworld's mission to give children in crises a safe place to learn