Air strikes near school in Idlib kill 16 Syrian children
Children in conflicts, Education in emergencies, Safe schools, Safe Schools Declaration
---
A teacher said the young children - aged 11 and under - were leaving the school when the multiple bombing raids began. 
---
Air strikes hit near a school in Syria's northwestern province of Idlib yesterday, killing at least 16 children, a monitoring organisation said.
"Twenty civilians, including 16 children, were killed in an air strike in Kafr Batikh in Idlib province," the Syrian Observatory for Human Rights said.
It was not clear whether the bombing was carried out by the Syrian regime or its Russian ally.
Rami Abdel Rahman, the head of the Britain-based monitor, said the first strike hit children coming out of a nearby school. He said: "The oldest among them is 11."
In Kafr Batikh, the children's devastated families wrapped the tiny bodies of their children in thick wool blankets. 
They adorned their makeshift shrouds with olive branches and other greenery from trees in the village orchard before lowering them into graves deep in the red earth.
A teacher said he was in the school with pupils when a Russian war plane launched strikes. Abdulrahman al-Omar said the students were hurrying home when more bombing raids hit. 
"Some elderly people brought them into a cave to take shelter," Omar told AFP. 
As rescue workers rushed to help the victims and clear away the bodies of the first strike, the warplane hit yet again, he said.
It was the second time this week that schoolchildren were killed in bombing raids in Syria.
An air strike on a school in a rebel-held town outside Damascus killed 15 children and two women who were taking shelter in its basement. 
More than 350,000 people have been killed since Syria's civil war started in 2011 with the brutal repression of anti-government protest.
More than 70 countries have signed up to the Safe Schools Declaration – a commitment to protect education from attack and stop military use of schools. Theirworld is calling for the world's most powerful countries – the permanent members of the United Nations Security Council – to join them.
---
More news
Theirworld initiative helps to deliver $30m of computers to Ukrainian children
Theirworld initiative helps to deliver $30m of computers to Ukrainian children
Theirworld's mission to give children in crises a safe place to learn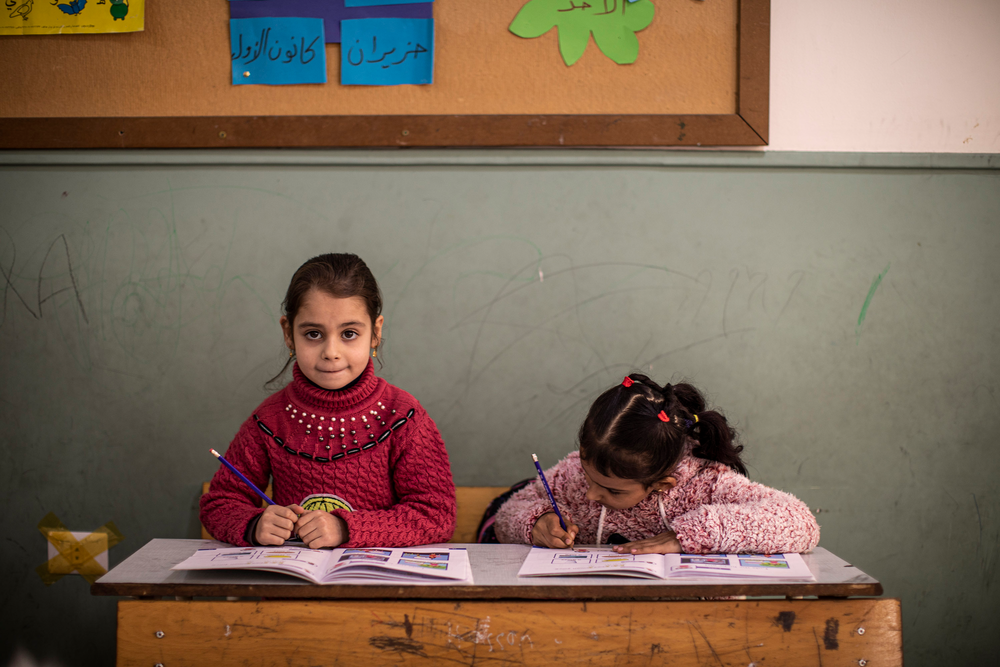 Theirworld's mission to give children in crises a safe place to learn