Air strikes on Syrian school kill 'at least 11 children'
Children in conflicts, Education in emergencies
---
A monitoring group said the students were among 26 people who died when the school and other buildings were struck at a village in Idlib province.
---
At least 11 children were among 26 civilians killed in air strikes today that hit a school and the surrounding area in Syria's northwestern Idlib province, a monitor said.
The Syrian Observatory for Human Rights said "warplanes – either Russia or Syrian – carried out six strikes" in the village of Hass, including on a school complex.
The raids hit the village around 11:30am, an activist with the opposition Idlib Media Centre told AFP. 
"One rocket hit the entrance of the school as students were leaving to go home, after the school administration decided to end classes for the day because of the raids," the activist said, speaking on condition of anonymity. 
Other activists from the province circulated a gruesome photograph on social media of a child's arm, seared off above the elbow, still clutching the strap of a dusty black rucksack. The authenticity of the picture could not be independently verified. 
The Observatory, a Britain-based monitor of Syria's five-year conflict, initially reported two schools had been hit but later clarified that it was a school complex made up of multiple buildings. 
Idlib province is controlled by the Army of Conquest, an alliance of rebel groups and jihadists including the Fateh al-Sham Front, which changed its name from Al-Nusra Front after breaking off ties with Al-Qaeda earlier this year.
The province has come under increasing bombardment in recent weeks, according to the Observatory. 
Syrian government forces and their Russian ally have been criticised by rights groups for indiscriminate attacks on civilian infrastructure. 
More than 300,000 people have been killed since Syria's conflict erupted in March 2011.
---
More news
Theirworld initiative helps to deliver $30m of computers to Ukrainian children
Theirworld initiative helps to deliver $30m of computers to Ukrainian children
Theirworld's mission to give children in crises a safe place to learn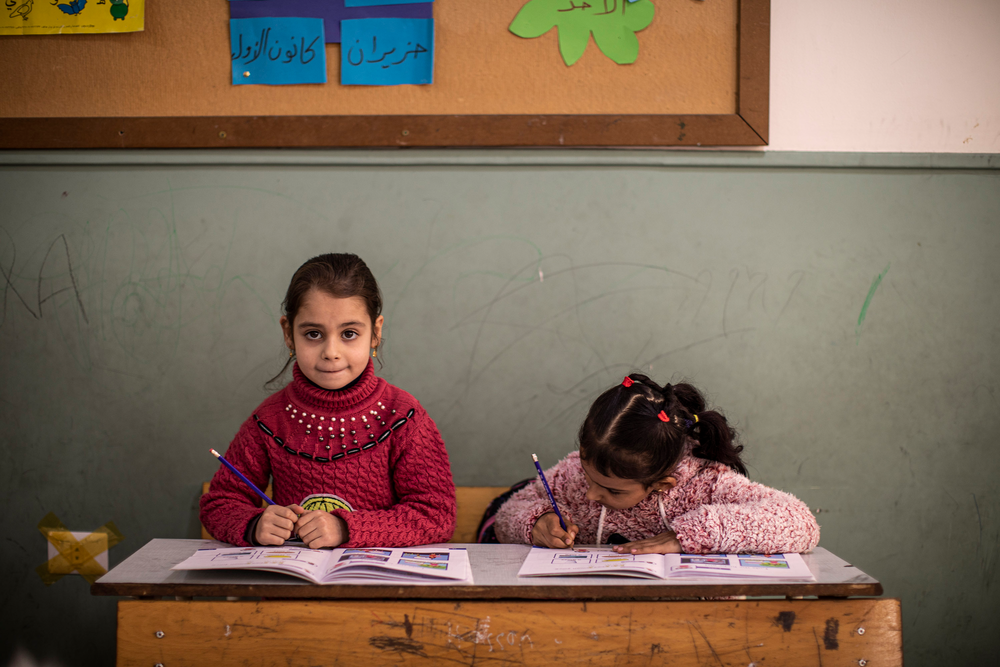 Theirworld's mission to give children in crises a safe place to learn