All schools in Nigeria's Yobe state closed after suicide bombing
Children in conflicts, Safe schools
All primary and secondary schools in Nigeria's Yobe state have been closed in the wake of the suicide bombing that killed at least 47 students and teachers.
The shutdown was announced with immediate effect yesterday – the day after the horrific attack on the Government Comprehensive Senior Science Secondary School in Potiskum. Seventy-nine people were also injured after the bomber walked into the school dressed as a student. 
All schools in Potiskum and the surrounding area were shut down after the November 10 attack. That was later extended to all of Yobe state, which is in northeastern Nigeria.
State education commissioner Alhaji Muhammad Lamin said: "All public and private primary and secondary schools in the state have been closed with immediate effect.
"The decision to close the schools was to enable government to adopt more security measures to guarantee the safety of students, teachers and the school environment."
A teacher at the Potiskum school has told how the bomber was dropped off at the school gate wearing white shirt and black trousers – the dress code for students – and was carrying a bag over his shoulder.
The unnamed teacher told the Nigerian newspaper Leadership: "He was immediately spotted by one of the duty teachers who noticed his odd appearance amongst other students, by carrying a bag to the assembly ground, even though the school is a boarding school."
The source said the bomber stayed silent after being asked why he had a bag. The teacher and some senior prefects were unhappy with the stranger's behaviour and forced him to kneel.
They added: "It was during the process of asking him to observe the punishment of kneeling down that the explosive in the bag went off and unfortunately killed many of the students, including the teacher who had inched closer to the scene to see what was happening."
The attack is believed to have been carried out by Boko Haram, which has targeted schools during its five-year campaign to establish an Islamic state.
Last week the group denied a truce had been reached to free more than 200 girls abducted from the town of Chibok in April.
The Potiskum attack came just after the Nigerian government said the first 2400 students had been enrolled in the country's Safe Schools Initiative.
Children in conflicts and emergencies is one of the 100-day themes of the #EducationCountdown. You can read more about the campaign here.
---
More news
Theirworld initiative helps to deliver $30m of computers to Ukrainian children
Theirworld initiative helps to deliver $30m of computers to Ukrainian children
Theirworld's mission to give children in crises a safe place to learn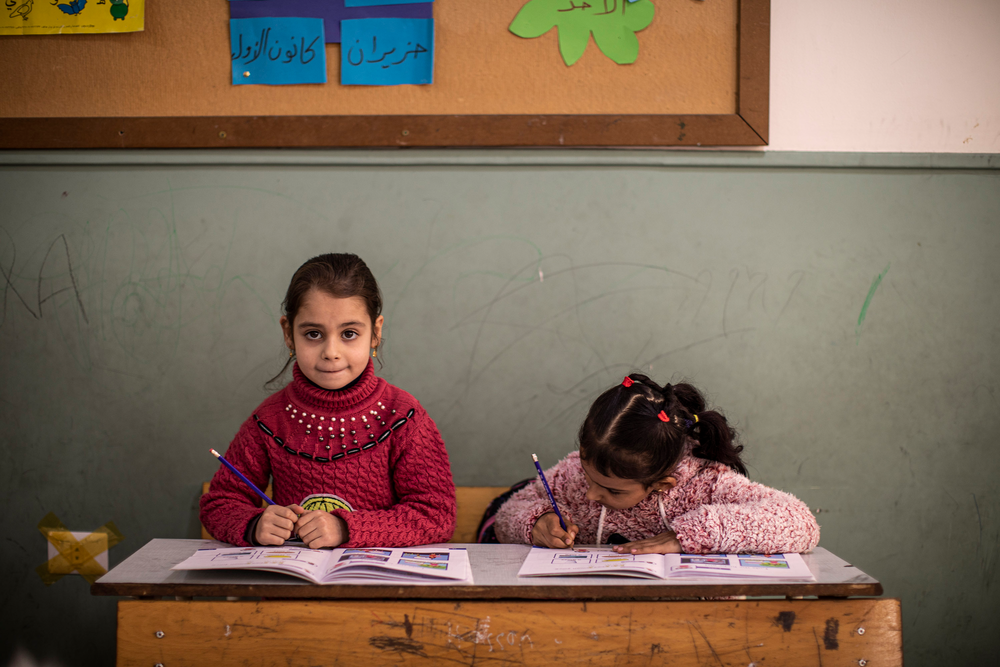 Theirworld's mission to give children in crises a safe place to learn