Animated video launched ahead of world summit on sexual violence in conflicts
A hard-hitting video has been launched days before a major summit on sexual violence against children and adults during times of war and conflict.
The animated film – commissioned by the UK Foreign and Commonwealth Office – shows how rape is a weapon of power and control "just as scary as bombs and bullets", a weapon that can leave emotional as well as physical wounds.
WARNING: This video may not be suitable for under-16s
The Global Summit to End Sexual Violence in Conflicts will be chaired in London from June 10 to 13 by UK Foreign Secretary William Hague and the film star Angelina Jolie, Special Envoy for the UN High Commissioner for Refugees.
The pair joined forces last year to campaign for international action against mass rape in conflicts and visited refugee camps in the Democratic Republic of Congo. One in three rapes reported there involve children, UNESCO said in 2011.
The organisation also reported that wars and conflicts stop 28million children from getting an education because of sexual violence and attacks on schools.
Angelina Jolie and William at DRC camp last year Picture: FCO
The summit will be the biggest gathering on sexual violence in conflicts – with more than 145 governments and NGOs attending, along with campaigners and representatives from the legal, military and justice systems. One of its main aims is to provide greater support and reparation for survivors – including children – of sexual violence. 
At the launch of the video, UN Secretary-General Ban Ki-moon said it is time to act on the scourge.
He added: "I was especially appalled by the brutal rape and gruesome murder of two teenaged women in India who had ventured out because they did not have access to a toilet.
"Violence against women is a peace and security issue. It is a human rights issue. It is a development issue."
---
More news
Theirworld initiative helps to deliver $30m of computers to Ukrainian children
Theirworld initiative helps to deliver $30m of computers to Ukrainian children
Theirworld's mission to give children in crises a safe place to learn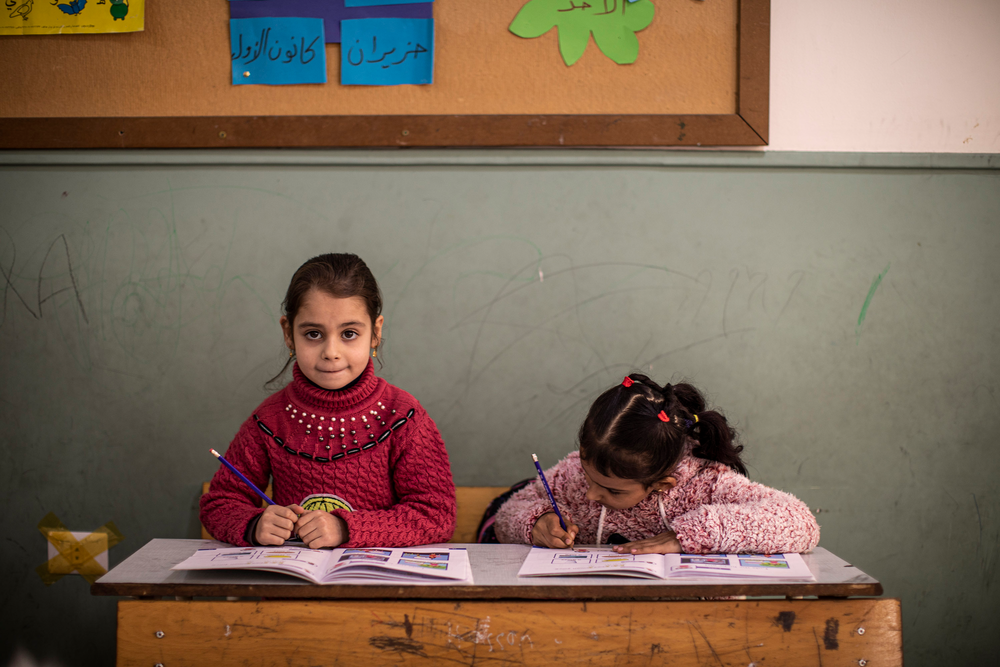 Theirworld's mission to give children in crises a safe place to learn