Archbishop of Canterbury prays with President Jonathan for peace in Nigeria
Children in conflicts, Safe schools
The Archbishop of Canterbury, Justin Welby, offered the prayers of the world to Nigeria as he paid a symbolic visit to the capital Abuja.
He provided encouragement that the country would overcome its current struggles – after meeting President Goodluck Jonathan at the Presidential Villa and praying with him.
Archbishop Welby said: "The suffering in Nigeria is known throughout the world and people throughout the world pray for the country."
He offered his "heartfelt sympathy"  for recent events, including the April kidnapping of 276 schoolgirls from Chibok village by Boko Haram. The archbishop had previously condemned the abductions, branding it an atrocious and inexsusable act and calling for their immediate and safe return.
Since the Chibok school attack, the situation has escalated and more than 560 civilians have been killed. In Jos, one of the worst affected cities, 118 people were killed last month. Jos had previously suffered from violent religious conflicts, with clashes between Nigeria's mainly Christian south and Muslim north.
Archbishop Welby said: "The bombing in Jos was deeply disheartening because I know Jos very well. I came to pray with His Excellency (President Jonathan) and express our condolence for the losses."
Nigeria's education system is in a dire state, with the largest out of school population in the world – 10.5 million children. The violence is making the situation worse, with an estimated 15,000 children out of school as a result.
In Borno state, which includes Chibok, 28% of schools have been destroyed and children in the remaining schools are too scared to attend classes. 
The Safe Schools Initiative has been created in response to the growing number of attacks on schools. It plans to build community security groups to promote safe zones for education and ensure every child has a right to education.
To do this, the initiative will need the continued support of faith leaders and faith-based organisations. The Global Faiths Coalition for Education, in collaboration with the United Nations Special Envoy for Global Education Gordon Brown and A World at School, calls upon its members to raise their voices condemning the attacks on education and pledge their support towards the Safe Schools Initiative.
---
More news
Theirworld initiative helps to deliver $30m of computers to Ukrainian children
Theirworld initiative helps to deliver $30m of computers to Ukrainian children
Theirworld's mission to give children in crises a safe place to learn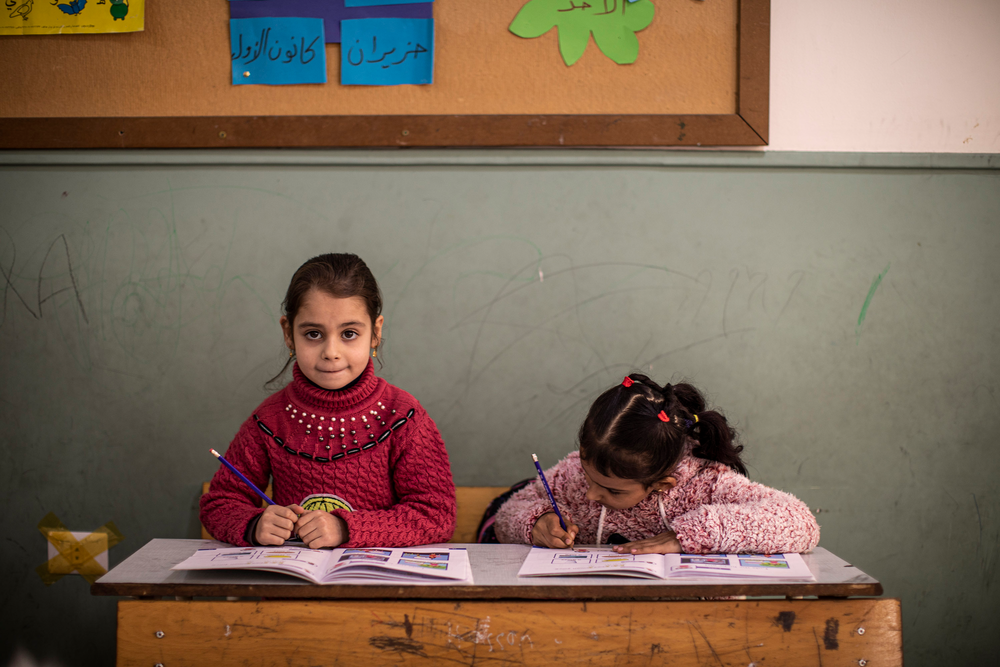 Theirworld's mission to give children in crises a safe place to learn