Too many of India's rural teenagers don't have basic education skills they need to succeed
Girls' education, Right to education, Teachers and learning
Most youth aged 14 to 18 use a mobile phone but a large proportion can't do simple reading or arithmetic tasks, a major survey has found.  
---
Many teenagers from rural parts of India are struggling with basic reading and arithmetic skills – even after eight years at school.
Urgent action is needed if young people are to reach adulthood with the knowledge, skills and opportunities they need to succeed, according to a major report.
It focused on youth from the age of 14 to 18, who make up more than 10% of India's population. They include some of the first generation to complete eight years of schooling since India's Right to Education Act came into being in 2009.
The Annual State of Education Report 2017, published this week, found that: 
25% cannot read basic text fluently in their own language
More than half struggle with simple division problems
Even among those who completed eight years of elementary schooling, many still lack foundational skills like reading and mathematics
"It is easy to blame the teachers – but the brief to the teacher is to complete the curriculum," said Wilima Wdhwa, Executive Director of the ASER Centre. 
"There is no mechanism within our school system to effectively address the needs of children who have fallen behind."
Since it was launched in 2006, the ASER report has focused on children aged five to 16. This year it concentrated on the 14 to 18 age group – in India the eight years of elementary school runs from six to 14.
It found that 86% of this age group are still in formal education, either in school or at college. At age 14, the percentage not enrolled is 5% – but by 18 it increases to 30%.
On gender, the report found that the enrolment gap between males and females in formal education increases with age. 
There is hardly any difference between boys' and girls' enrolment at 14 but by age 18, 32% females are not enrolled compared to 28% of males.
Among the other findings of the report, which surveyed more than 25,000 households in 1641 villages, were:
Almost four in 10 can't tell the time in hours and minutes
One in four can't count money correctly
36% don't know the name of India's capital city
Almost 42% are working, whether they are in formal education or not
73% had used a mobile phone within the last week
28% had used the internet and 26% had used computers in the last week – but 59% had never used a computer and 64% had never used the internet
The report also found that 40% of young people have no role models for the career they want to pursue.
Vikram Hansdah, 16, from Odisha state, wants to join the army. He said: "There is no guidance from my teachers.  Even if someone from my family could guide me about the subjects I need to study and how much I need to score in grade 12, there is no system in place to help me. 
"But I will keep trying. I am full of hope that one day I will join the army."
---
More news
Skills for the future give young people the best chance of success
Skills for the future give young people the best chance of success
Take the test and discover how our Schools Hub helps students grasp the global education crisis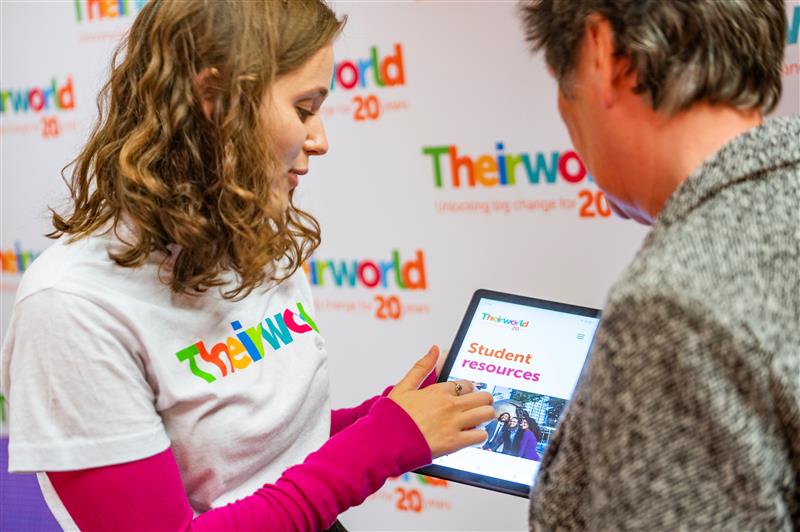 Take the test and discover how our Schools Hub helps students grasp the global education crisis