At least 89 boys abducted by militia as they sit exams in South Sudan
Child soldiers, Children in conflicts
Child soldiers surrender weapons at February 10 ceremony
At least 89 boys – some as young as 13 – have been abducted by armed militia while sitting exams in South Sudan.
Scores of gunmen seized the boys from a camp for people displaced by fighting between the army and rebel forces. Witnesses said they went from house to house looking for any boys over the age of 12.
An education team from the United Nations children's agency UNICEF said 89 were seized while taking exams. It said the actual number of boys taken in the raid at Wau Shilluk, near Malakal in Upper Nile State, could be higher.
Jonathan Veitch, UNICEF Representative in South Sudan, urged the group to release the children. He said: "The recruitment and use of children by armed forces destroys families and communities. Children are exposed to incomprehensible levels of violence, they lose their families and their chance to go to school."
Thousands of people have been displaced in the area by the ongoing conflict.
The mass abduction comes just days after 300 child soldiers aged from 11 to 17 were set free by a militant group in South Sudan. The boys – who surrendered their weapons at a ceremony in Pibor on February 10 – are among 3000 child soldiers being freed by the South Sudan Democratic Army (SSDA) Cobra Faction.
Last year UNICEF said as many as 12,000 children had been recruited into armed forces in the South Sudan conflict, which began in December 2013.
On February 12 – International Day Against the Use of Child Soldiers – NICEF and Leila Zerrougui, the UN Special Representative for Children and Armed Conflict, said children are increasingly vulnerable to recruitment and use by armed groups as conflicts around the world become more brutal, intense and widespread.
---
More news
Theirworld initiative helps to deliver $30m of computers to Ukrainian children
Theirworld initiative helps to deliver $30m of computers to Ukrainian children
Theirworld's mission to give children in crises a safe place to learn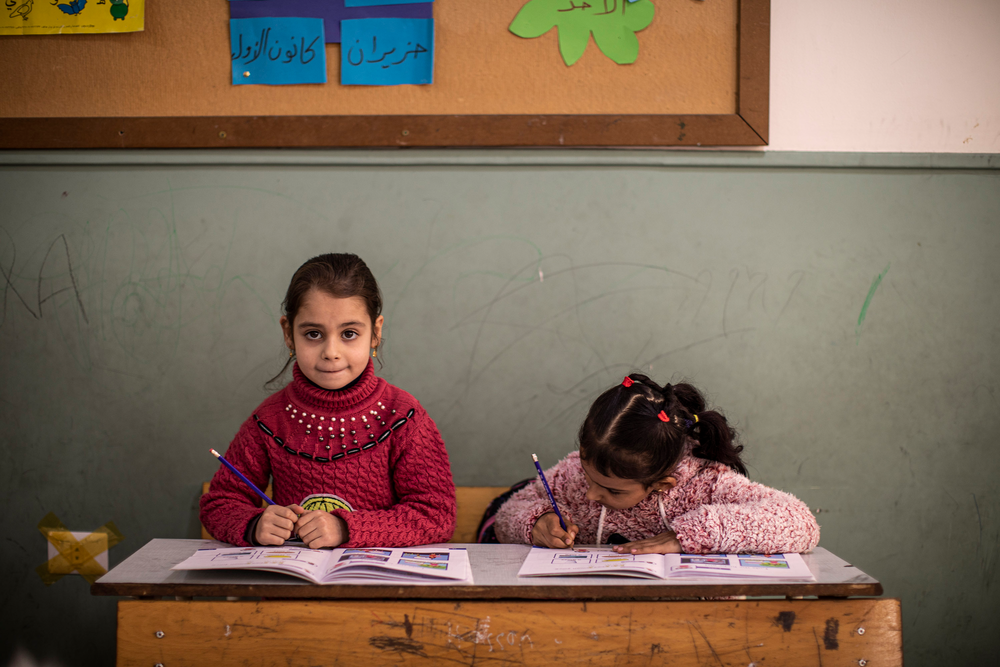 Theirworld's mission to give children in crises a safe place to learn