Ban Ki-moon 'inspired by courage' of children at bombed Gaza school
Ban Ki-moon meets displaced Palestinians still living in UN school
Ban Ki-moon met children in war-ravaged Gaza today and said he was moved and inspired by their courage.
The United Nations Secretary-General visited a UN school at Jabaliya refugee camp where at least 14 people were killed in July when rockets hit two classrooms.
Mr Ban said: "I have had a deeply moving, unforgettable day. I am very humbled by what I saw here in this school. Meeting children, I am very inspired by their strength and courage.
"It was very important for me to be here and to listen directly to teachers and the children. What their concerns are. How they have to be able to overcome this tragedy."
The UN chief's visit came two days after donor states pledged to give $5.4billion in aid to rebuild Gaza after the 50-day Israeli offensive.
As Mr Ban arrived at the Jabaliya school, relatives of those killed in the shelling held up posters showing their loved ones and disabled casualties waited to see him. One classroom, now repaired, had the words "every human being has the right to life" written on its walls.
He was also driven around the ruins of Gaza City and told reporters the devastation was worse than that caused in the previous Israel-Gaza conflict of winter 2008-2009.
Ban Ki-moon tours Al-Bahreen UN school in Shejaiya, Gaza City
Almost 270,000 Palestinians were displaced during the offensive and many sought shelter in dozens of UN-run schools, which were converted to house refugees.
Six schools were hit by shells, killing at least 47 and injuring hundreds – a large proportion of them children and women.
Mr Ban said today: "The shelling of United Nations schools is absolutely unacceptable. These actions must be fully and independently investigated. I repeat my call for accountability.
"Over the summer, weapons were also found in empty schools. We informed the world. United Nations facilities must be inviolable.
"My visit today to the school and to Gaza has reinforced my conviction that there is no time to lose.
"There can be no peace in the Middle East, no security for Israel, while the crisis in Gaza festers."
The Secretary-General said the first trucks bringing in building materials had arrived today and he left Gaza with hope.
He added: "The Jabaliya school is open. Children are back in school.  
"Not long ago, this was the site of terrible tragedy. Today it is a symbol of resilience – of learning – of the possibility of a better day."
Children in conflicts and emergencies is one of the 100-day themes of the #EducationCountdown. You can read more about the campaign here.
---
More news
Theirworld initiative helps to deliver $30m of computers to Ukrainian children
Theirworld initiative helps to deliver $30m of computers to Ukrainian children
Theirworld's mission to give children in crises a safe place to learn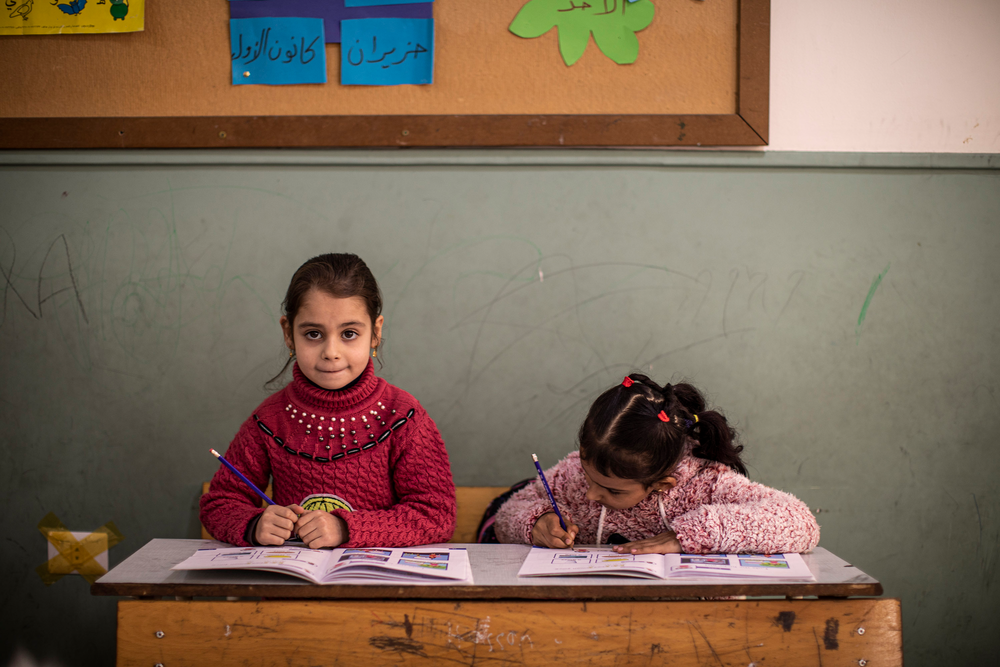 Theirworld's mission to give children in crises a safe place to learn