Ban Ki-moon: deadly bombing of third UN school in Gaza is a 'criminal act'
At least 10 people at a United Nations school in Gaza have been killed today in an apparent Israeli air strike.
Around 3000 people were sheltered in the Rafah Preparatory A Boys school this morning, according to a UN official, following a series of air strikes in the area, when the explosion happened at around 10.30 am.  Reports suggest that the explosion centred on the gates to the school compound. 
Gaza emergency services spokesman Ashraf al-Qudra said another 30 people were wounded in the attack on the United Nations refugee agency (UNRWA) school, a designated UN shelter in Rafah, near the border with Egypt.
UN Secretary-General Ban Ki-moon has called the strike – the third deadly shelling of a school in Gaza since Israel began its military operation on July 8 –  "a moral outrage and a criminal act", saying in a statement that 'the attack is yet another gross violation of international humanitarian law".
 The United States also issued a statement condemning the strike, saying: "The United States is appalled by today's disgraceful shelling."
A state ment from UNWRA said: "For this particular installation we notified the Israeli Army on 33 separate occasions that this school in Rafah was being used to accommodate the displaced, the last time only an hour before the incident."
Today's strike follow the deaths of more than 30 other people sheltering in United Nations schools in the past weeks, and increasing calls for countries to implement the Lucens Guidelines to prevent schools being used or targeted in conflicts.
Robert Turner, UNRWA director, has told ITV news that it is impossible that the strike could be mistaken identity, saying "we inform IDF [Israel Defence Forces] daily of all our sites and shelters".
UN officials have also advised that they have no evidence to suggest there was any Hamas activity near the school at the time. The Israeli Defence Forces have declined to comment, according to France 24.
Up to 25 per cent of Gaza's population may now be forcibly displaced, of whom 259,000 are hosted in UNRWA shelters alone.  Often, these shelters are UNRWA schools.
However, 138 schools have now been damaged in the conflict, including 49 government schools and 89 UNRWA schools, and more than 20 teachers are believed to have lost their lives – leading to increasing concerns about both the targeting of schools in the conflict, but that the recovery of Gaza's education system if and when a ceasefire holds.
---
More news
Theirworld initiative helps to deliver $30m of computers to Ukrainian children
Theirworld initiative helps to deliver $30m of computers to Ukrainian children
Theirworld's mission to give children in crises a safe place to learn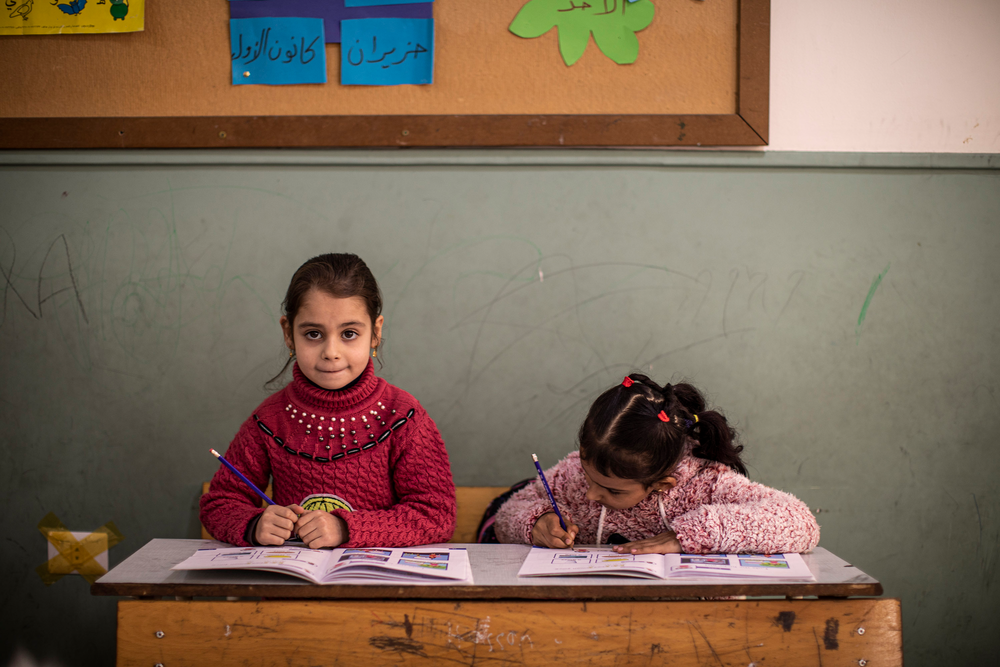 Theirworld's mission to give children in crises a safe place to learn