30m children in Bangladesh to benefit from programmes to improve education
Celebrities, Education funding, Girls' education, Teachers and learning
---
World Bank support will help to keep girls and children from poorer families in school - and provide training to 500,000 teachers.
---
More than 30 million school students and hundreds of thousands of teachers will benefit from World Bank support for education in Bangladesh.
A $510 million programme to improve the quality of secondary schooling was announced last week. It follows a separate $715 million boost for younger children from pre-primary to grade 5 revealed in June.
"Bangladesh has made remarkable progress in advancing access to education and has achieved gender parity in secondary education," said Rajashree Paralkar, Acting World Bank Country Director for Bangladesh, Bhutan and Nepal. 
"Continuing to invest in quality education is critical for Bangladesh to achieve its vision of becoming a middle-income country." 
Bangladesh's government signed a $510 million financing agreement with the World Bank to enhance the quality and effectiveness of the country's secondary education system. This will benefit 13 million students studying in Grades 6 to 12.
The programme – Transforming Secondary Education for Results (TSER) – will support the government's Secondary Education Development Program (SEDP). 
It will focus on ensuring students – especially girls and children from low-income households – complete secondary education.
The programme will also provide training to 500,000 school teachers and school principals to enhance the quality of secondary education.
Paralkar said it "will support modernisation of curriculum and ensure professional development, management and accountability of teachers".
As well as the World Bank backing, the Global Financing Facility will provide a $10 million grant aimed at improving adolescent health and school retention. It will construct separate toilets for girls in a bid to stop them dropping out of school due to a lack of hygiene facilities.
"The 7th Five-Year Plan recognises secondary education as a critical education cycle to equip the youth with foundational skills to enhance work productivity and learn new technologies," said Kazi Shofiqul Azam, Secretary of the government's Economic Relations Division.
The World Bank's support for 18 million younger children will help to improve the quality of, and access to, primary education.
The project will improve learning by developing a stronger curriculum and exam system, having a wider and better trained teaching pool, using information and communication technology in education and improving the recently-introduced one-year pre-primary education. 
One million out-of-school children will be enrolled in learning centres. The project will recruit more than 100,000 teachers in addition to the existing 400,000 primary school teachers.
---
More news
Skills for the future give young people the best chance of success
Skills for the future give young people the best chance of success
Take the test and discover how our Schools Hub helps students grasp the global education crisis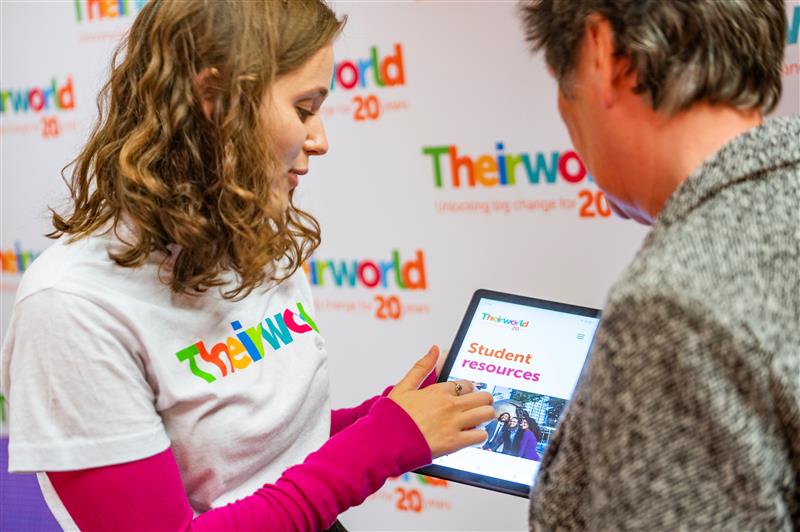 Take the test and discover how our Schools Hub helps students grasp the global education crisis