Beslan school siege: 'serious failings' by Russia ended with 186 children dead says court
Children in conflicts, Education in emergencies, Safe schools, Safe Schools Declaration
Security at the school was not increased despite intelligence about a planned terrorist attack, said the European Court of Human Rights. 
---
A ceremony to mark the start of a new school year had just ended when about 30 gunmen burst in.
They herded more than 1100 hostages – 777 of them children – into the school gym and set explosive devices around the building.
For the next three days in September 2004 the world watch in horror as the siege unfolded at Beslan. It ended when security forces stormed School Number One in the autonomous republic of North Ossetia.
When the battle was over, more than 330 hostages were dead – including 186 children.
Today the European Court of Human Rights ruled that Russian authorities had failed to prevent the attack by Chechen rebels demanding that Russian troops leave Chechnya.
That was despite intelligence services having "specific information of a planned terrorist attack in the area, linked to an educational institution".
It added that "insufficient steps had been taken to prevent them travelling on the day of the attack; security at the school had not been increased; and neither the school nor the public had been warned of the threat".
The court also criticised the military operation to end the hostage situation and the investigation that followed. 
It added: "In the absence of proper legal rules, powerful weapons such as tank cannon, grenade launchers and flame-throwers had been used on the school."
The court, which ruled after a plea from more than 400 relatives and survivors, ordered Russia to pay more than $3 million in compensation. The Kremlin said it could not agree with the ruling, saying Russia had been the victim of terrorist attacks.
Schools and educational institutions have been regular targets for terrorists and during armed conflicts.
In 2014 an attack on a school in Peshawar, Pakistan, left 141 dead including 132 students.
The following year 148 people were killed in an attack on Garissa University College in Kenya.
Hundreds of schools have been attacked in recent years in Syria, Yemen, Nigeria, Afghanistan, Pakistan and other countries.
More than 80 nations gathered in Argentina two weeks to discuss the Safe Schools Declaration, which has now been signed by 63 countries.
It was launched in 2015 as an international commitment of support for the protection of students, teachers and their schools during armed conflict
---
More news
Theirworld initiative helps to deliver $30m of computers to Ukrainian children
Theirworld initiative helps to deliver $30m of computers to Ukrainian children
Theirworld's mission to give children in crises a safe place to learn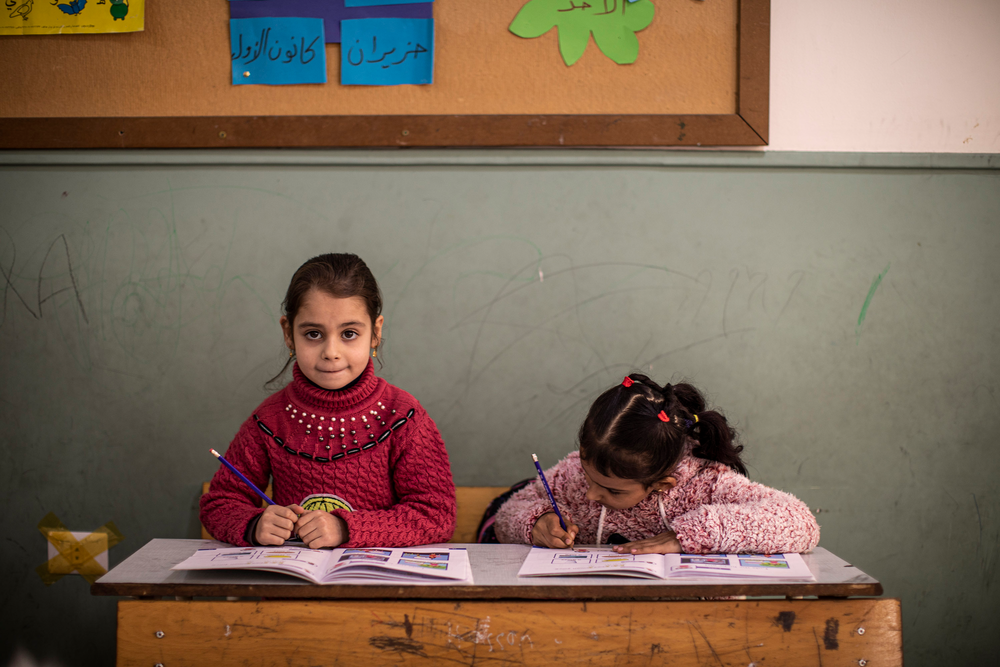 Theirworld's mission to give children in crises a safe place to learn