Boko Haram attacks lead to 85 schools being closed in Nigeria
Picture: aftermath of Boko Haram attack on army barracks in Nigeria
More than 80 schools with 100,000 students in Nigeria have been closed because of the fear of attacks by militants.
The shutdown of all high schools in Borno state follows the killing of 59 pupils at a school in neighbouring Yobe state by members of the militant Islamist group Boko Haram.
Eighty-five schools were closed down on March 17 on the orders of the Borno state government.
Governor Kashim Shettima said: "The schools are to remain closed until the security situation in the state improves."
Teachers and school officials said the closures were due to have happened on March 14 but were delayed after extremists attacked the main army barracks in Maiduguri, the Borno state capital, and freed dozens of detained fighters.
The Associated Press news agency said the closures pointed to the military's failure to suppress an Islamic uprising in northeast Nigeria.
Gunmen from Boko Haram – whose name means "Western education is sinful" – attacked a secondary school near the state's capital city of Damaturu on February 25. Fifty-nine students were killed.
Nigerian President Goodluck Jonathan is trying to engage Boko Haram in talks aimed at ending the violence.
More than 10million children in Nigeria do not go to school and the country has the highest out-of-school population in the world. Children have increasingly become targets for violence – simply for wanting to go to school and learn.
You can find out more here about the challenges facing children in Nigeria.
And you can sign our A World at School petition to President  Goodluck Jonathan, calling on him to provide education for all the children of his country.
---
More news
Theirworld initiative helps to deliver $30m of computers to Ukrainian children
Theirworld initiative helps to deliver $30m of computers to Ukrainian children
Theirworld's mission to give children in crises a safe place to learn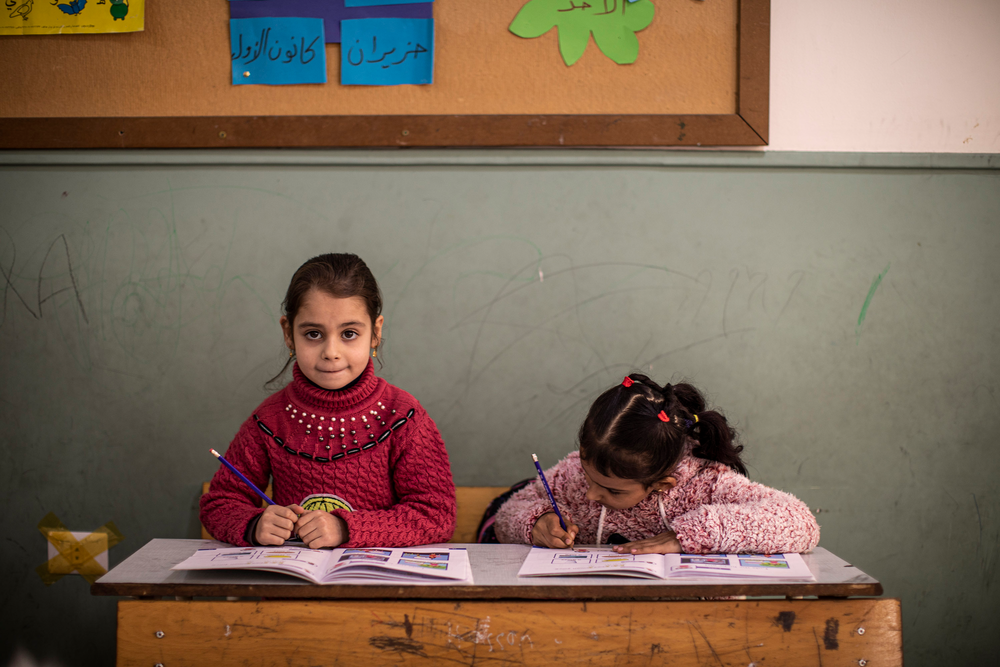 Theirworld's mission to give children in crises a safe place to learn