Boko Haram denies truce with Nigerian government or plan to free Chibok girls
Chibok girls, Children in conflicts
Hopes that the 219 adbucted Chibok schoolgirls were about to be freed have been dealt a blow after Boko Haram denied it had agreed to a truce with the Nigerian government.
In a video released last night, the group's leader Abubakar Shekau said there was no ceasefire and claimed the girls had been "married off".
"The issue of the girls is long forgotten because I have long ago married them off," he said in the film released to the Associated Press. "In this war, there is no going back."
Agence France Press also said it had received a video from Boko Haram yesterday – the 200th day since the girls were kidnapped.
AFP said it showed Shekau flanked by 15 gunmen, saying: "We have not made ceasefire with anyone… We did not negotiate with anyone… It's a lie. It's a lie. We will not negotiate. What is our business with negotiation? Allah said we should not."
He added: "Don't you know the over 200 Chibok schoolgirls have converted to Islam? They have now memorised two chapters of the Koran.
"We have married them off. They are in their marital homes."
The Nigerian government and military said on October 17 that a truce had been agreed with the Islamist militants. Chief of defence staff Alex Badeh announced the ceasefire and a senior aide to President Goodluck Jonathan said the girls would soon be set free. Members of the #BringBackOurGirls campaign tweeted at the time: "We are monitoring the news with huge expectations."
Violence has continued since the ceasefire announcement. The next day, 60 girls and women were reportedly abducted from two villages in northeastern Nigeria.
A Human Rights Watch report this week said forced marriage is commonplace in Boko Haram and claimed the group is holding more than 500 women and young girls.
---
More news
Theirworld initiative helps to deliver $30m of computers to Ukrainian children
Theirworld initiative helps to deliver $30m of computers to Ukrainian children
Theirworld's mission to give children in crises a safe place to learn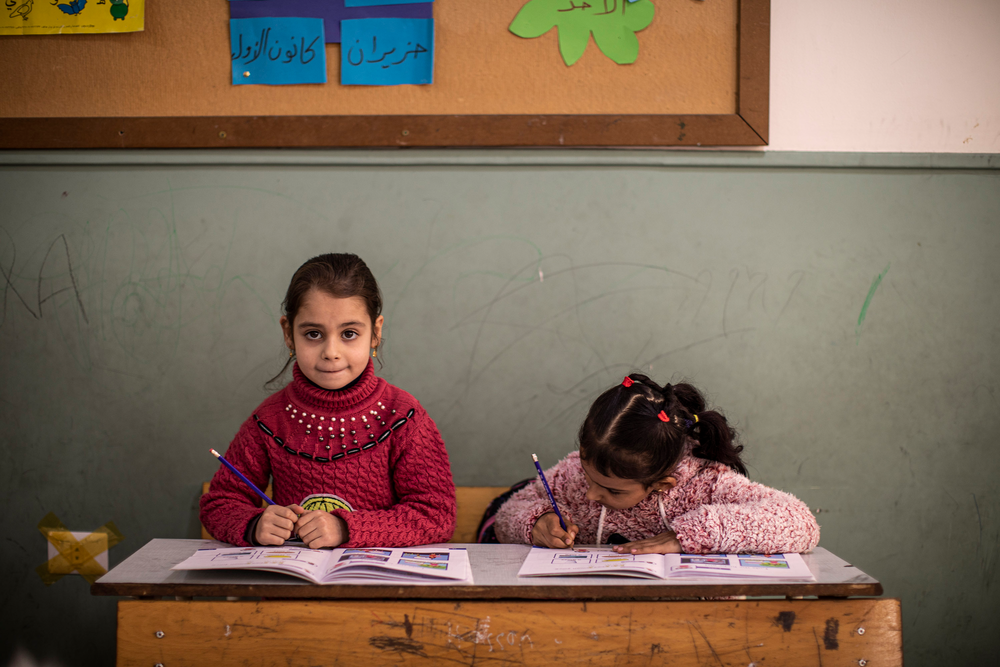 Theirworld's mission to give children in crises a safe place to learn