Boko Haram kidnaps 50 children in raid on Cameroon villages
A rally in N'Dajamena, Chad, to show support for the government sending troops to combat Boko Haram in Cameroon
Fifty children aged between 10 and 15 are reported to be among 80 people abducted when Boko Haram fighters from Nigeria crossed the border into Cameroon to raid villages yesterday.
But more than 20 hostages were freed as their kidnappers were pursued, Cameroon's defence ministry said today.
Spokesman Colonel Didier Badjeck said: "The Cameroon army was able to free about 24 hostages taken yesterday by Boko Haram in the far north. They were freed as defence forces pursued the attackers who were heading back to Nigeria."
The mass kidnapping happened around the village of Mabass in the north of the country. Three people were reported killed in the attacks – which came as neighbouring Chad deployed troops to help Cameroon's soldiers in the region. An army officer said troops and Boko Haram fighters exchanged gunfire for two hours after the raids.
A senior army office told The Guardian: "According to our initial information, around 30 adults, most of them herders, and 50 young girls and boys aged between 10 and 15 years were abducted."
Children at a UNHCR school for Nigerian refugees whose families have fled into Cameroon because of Boko Haram raids
The attacks came just days after the human rights group Amnesty International said satellite images showed the scale of destruction after devastating attacks by Boko Haram on two towns in northeastern Nigeria. Witnesses said children were killed or captured during the raids in which 3700 buildings were said to have been damaged or destroyed.
Reports last week said as many as 2000 people had been killed in the attacks on Bag and Doron Baga – but the Nigerian government put the figure at 150.
Boko Haram has killed thousands of people and kidnapped hundreds in its bid to carve out an Islamic state in northern Nigeria. In recent months, it has targeted Cameroon and Niger as it seeks to expand its zone of operations.
The group – whose name means "Western education is sinful" – has often targeted schools during its deadly five-year campaign. Reports last week said it had used three young girls as suicide bombers. Three girls said to be about 10 years old blew themselves up in Maiduguri, Borno state, and Potiskum, Yobe state. The explosions killed at least 20 people. 
Boko Haram militants have increasingly been using such shock tactics. In November a bombing at a school assembly in Potiskum killed at least 47 people, most of them students. The group made worldwide headlines in April when they attacked a girls' school in Chibok, Borno state, and kidnapped more than 200 students. Despite the global #BringBackOurGirls campaign, the girls are still missing.
A World at School is part of a Safe Schools Initiative collaboration which has been working to set up hundreds of secure schools in Nigeria's most dangerous areas. In November the first students were enrolled in the programme.
---
More news
Theirworld initiative helps to deliver $30m of computers to Ukrainian children
Theirworld initiative helps to deliver $30m of computers to Ukrainian children
Theirworld's mission to give children in crises a safe place to learn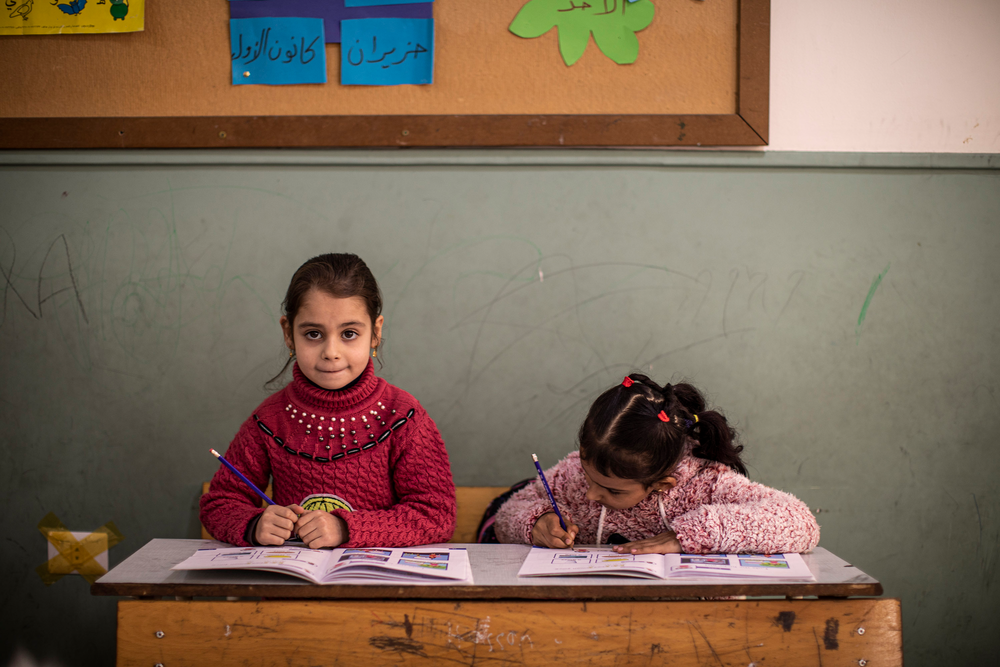 Theirworld's mission to give children in crises a safe place to learn