Boko Haram uses children as shields and human bombs says UN human rights chief
Boko Haram uses suicide bombs like this one in Kano in February
Children in Nigeria have been used as "expendable human cannon fodder" by Boko Haram, according to the United Nations' human rights chief.
The terrorist group's hatred of schools and in particular girls' education has also led to a campaign of attacks and abuse, said Zeid Ra'ad Al Hussein. 
He added: "Credible reports indicate that Boko Haram frequently uses children as its first line of attack, as expendable cannon fodder. Bodies of children around 12 years old have been found strewn across such battlefields.
"The group has also repeatedly used young children as human bombs, including a case of a 14-year-old girl carrying a baby on her back who detonated a bomb in a marketplace. These reports, if confirmed by a court of law, they would certainly constitute war crimes and crimes against humanity."
Mr Zeid spoke out at a special session of the UN Human Rights Council yesterday in Geneva, Switzerland – the same day that Nigerian president-elect Muhammadu Buhari vowed that Boko Haram would "soon know the strength of our collective will".
President-elect Muhammadu Buhari has vowed to tackle terrorism
The UN High Commissioner for Human Rights said that since 2009, when Boko Haram "turned massively to violence", that more than 15,000 people had been killed.
Mr Zeid added: "Countless more children, women and men have been abducted, abused and forcibly recruited, and women and girls have been targeted for particularly horrific abuse, including sexual enslavement. Villages and towns have been looted and destroyed.
"Boko Haram has a specific animus against schools – particularly the education of girls – and its attacks have destroyed or severely damaged at least 300 schools, killed numerous students and ended with the abduction of hundreds of schoolgirls.
"My office has also received multiple reports that Boko Haram fighters who were retreating from the advance of the joint forces murdered their so-called wives – in fact, women and girls held in slavery – and other captives."
He said there needed to be a strong, co-ordinated and principled response to the human rights violations. The UN Human Rights Council unanimously adopted a resolution urging the international community to step up support to those African countries fighting the threat of Boko Haram.  
Mr Buhari became the first opposition candidate to win a presidential election in Nigeria, beating the incumbent Goodluck Jonathan. Yesterday he said: "We shall spare no effort until we defeat terrorism."
---
More news
Theirworld initiative helps to deliver $30m of computers to Ukrainian children
Theirworld initiative helps to deliver $30m of computers to Ukrainian children
Theirworld's mission to give children in crises a safe place to learn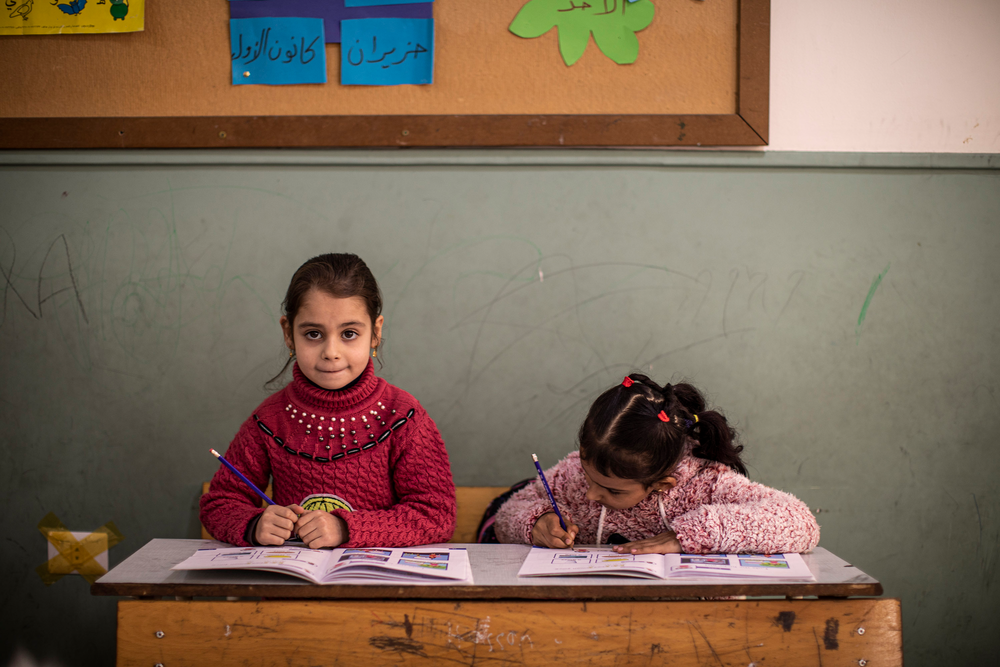 Theirworld's mission to give children in crises a safe place to learn