Bomb kills four children on school bus in Iraq
Children in conflicts, Education in emergencies
---
The bus carrying high school students was hit by a roadside blast that also injured six people near the city of Mosul today.
---
Four children were killed today when a roadside bomb exploded near their school bus in Iraq, police said.
Another six people were injured when the device went off in the Shura area south of the city of Mosul.
The bus was carrying 11 high school students aged from 12 to 17 from their remote village.
"This attack might jeopardise the tremendous efforts to get children back to school in areas where violence was the heaviest," said Peter Hawkins, UNICEF Representative in Iraq.
"Iraqi children keep saying over and over again, 'if there is no school there is no life and if there no life there is no school'.
"Attacks on children are senseless and must stop. Children and their right to education must be protected at all times."
It has been more than a year since Mosul was retaken from Islamic State. But children and adolescents are still struggling to cope with their fears that nowhere is safe, a report by Save the Children said in July.
Half of the schools in the conflict-affected areas in and around Mosul have been destroyed. In western Mosul, 62 schools are completely destroyed and 207 damaged, according to the Norwegian Refugee Council.
The city has suffered several bomb blasts in recent months, one of which killed six people in October.
---
More news
Theirworld initiative helps to deliver $30m of computers to Ukrainian children
Theirworld initiative helps to deliver $30m of computers to Ukrainian children
Theirworld's mission to give children in crises a safe place to learn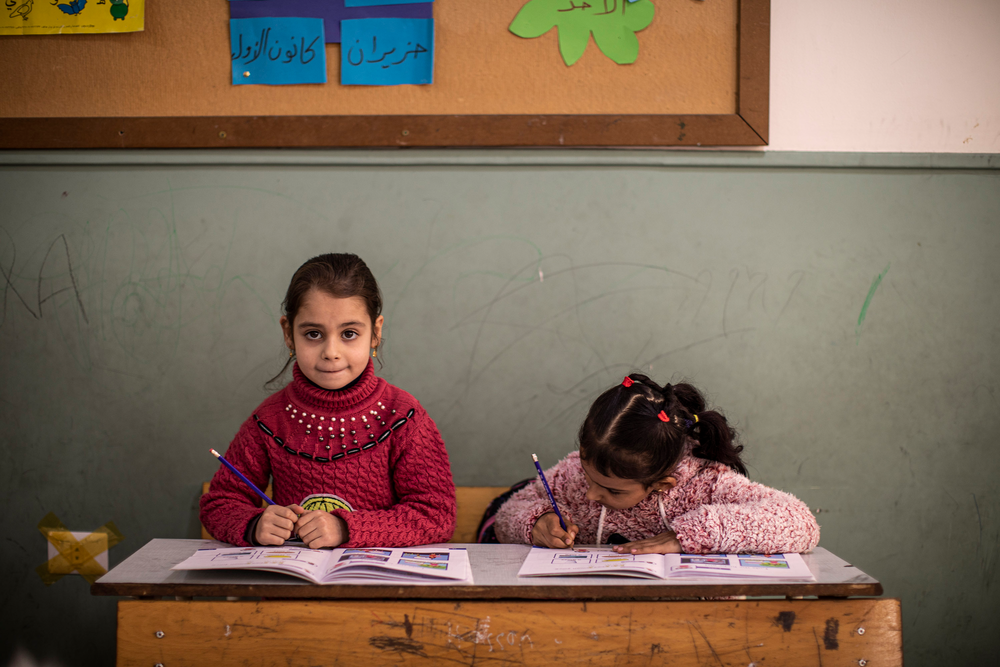 Theirworld's mission to give children in crises a safe place to learn