Bomb planted at school in Thailand kills young girl and her father
Children in conflicts, Education in emergencies
A child's backpack lies on the ground as Thai bomb squad members inspect the site of a blast in front of the school
A bomb attack that killed a young girl and her father outside a school in Thailand has been condemned as a "war crime".
The explosive was hidden in a motorcycle and detonated just as parents were dropping off their children in front of the Taba elementary school.
Mitrah Wobah – whose age has been given as four or five – and her father Mayend died instantly. At man aged 23 later died of his injuries and at least 10 other people, including parents and teachers, were wounded in the blast – the latest in a series of insurgent attacks in Narathiwat province.
Human Rights Watch (HRW) said today it was a deliberate attack on a school and denied children their right to education.
"Those responsible for bombing a school just as parents were dropping off their children showed incomprehensible brutality," said Brad Adams, HRW's Asia director.
"Calling this a war crime does not fully convey the harm done to the victims or the far-reaching impact such attacks have on children in the region."
HRW said more than 200 schools have been burned down or bombed in the past 12 years as part of insurgency by separatist groups.
It added: "At least 182 teachers have been killed, sometimes in their classrooms. Insurgents have also frequently ambushed Thai government security patrols trying to escort teachers and students safely to and from their schools."
UNICEF's Thailand representative Thomas Davin said: "No children nor any caretakers or education professionals should live or learn under fear of such attacks."
Around the world, children are being denied an education because of attacks on schools and conflicts. 
Students protest against violence after the bombing at a school
Last month 10 children were killed in air strikes on a school in Yemen. In Libya, 279,000 children have been shut out of their classrooms, with 558 schools closed by the ongoing conflict.
All schools in Indian-administered Kashmir have been shut since July because of violent clashes.
In Africa's Lake Chad Basin, at least one million children are at risk of losing out on their education with over 1000 schools destroyed or occupied. In 2015
Then there is the Syrian conflict. South Sudan. The list goes on and on. In 2015, 75 million children had their education disrupted or ended completely because of humanitarian emergencies – mainly conflicts.
In May, the Education Cannot Wait fund was launched at the first ever World Humanitarian Summit. But more urgent action is needed and more funds need to be pledged by donor countries to make the fund work.
Sign the #SafeSchools Petition to urge world leaders to back the fund.
Human Rights Watch said its research showed insurgents affiliated with Barisan Revolusi Nasional-Coordinate in Thailand had targeted schools, teachers and other education staff.
It has urged the Thai government to join the 55 countries that have already endorsed the Safe Schools Declaration – a commitment to take action to protect students, teachers and schools during armed conflicts.
Narathiwat province is one of three Muslim-majority provinces in predominantly Buddhist Thailand where a separatist insurgency has been raging since 2004.
---
More news
Theirworld initiative helps to deliver $30m of computers to Ukrainian children
Theirworld initiative helps to deliver $30m of computers to Ukrainian children
Theirworld's mission to give children in crises a safe place to learn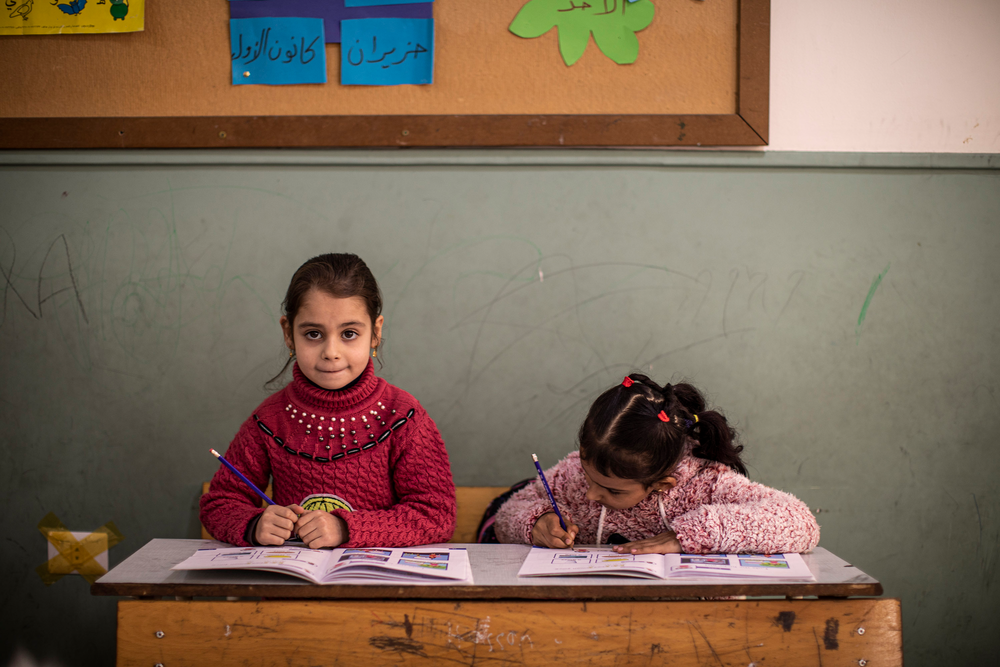 Theirworld's mission to give children in crises a safe place to learn