"Our youth-run NGO's dream is to deliver the right to quality education to Botswana's rising generation"
Barriers to education, Discrimination of marginalised children, Early childhood development, Right to education, Teachers and learning
---
Volunteers' Week is held in the United Kingdom from June 1 to 7. To mark the event, we asked some of our Global Youth Ambassadors to share the volunteer work they are doing in their own country.
---
Ray of Hope Project is a youth-run NGO which strives to educate and empower underprivileged and marginalised children in rural areas of Botswana.
We are currently in the process of launching the first-ever day care centre and early childhood development programme at Gamodubu Village for destitute pre-schoolers.
While the village has a primary and secondary school, there is no academic foundation for children under the age of six. 
This results in lopsided learning and restrictive cognitive capacity, wherein children enter school not knowing how to hold a pencil and fail to grasp the fundamentals. 
In fact, we have encountered 10-year-olds who cannot spell their names and high school students who cannot differentiate between colours.
Through our initiative, we hope to combat these problems and create a conducive and fertile environment for children to thrive from the very beginning of their journey, both academically and individually. 
Our dream is to deliver Botswana's rising generation with their most fundamental human right – the right to quality education.
---
More news
Take the test and discover how our Schools Hub helps students grasp the global education crisis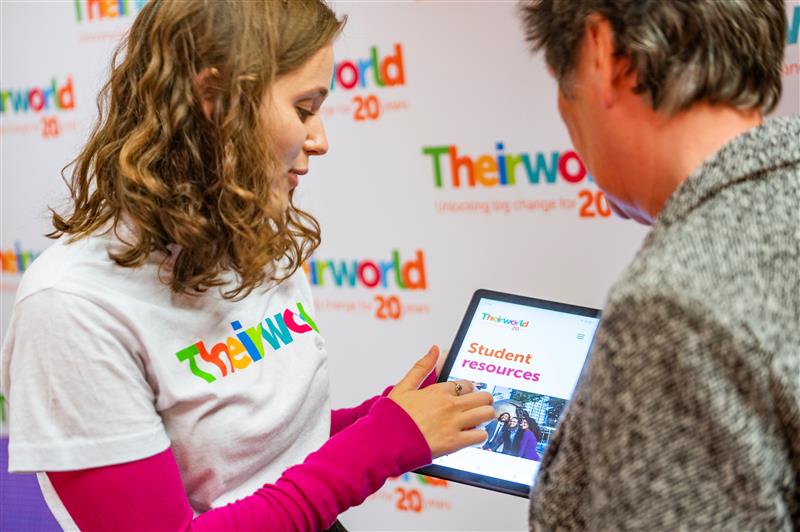 Take the test and discover how our Schools Hub helps students grasp the global education crisis
MyBestStart programme gives young girls the education they deserve
MyBestStart programme gives young girls the education they deserve