Britons urged to sign #UpForSchool and help Syrian refugee children
Children in conflicts, Education in emergencies
Tom Fletcher asked people to put pressure on world leaders
The British public were urged today to help Syrian refugee children get an education by signing the #UpForSchool Petition.
The plea came from Tom Fletcher, the former UK Ambassador to Lebanon and now Director of Global Strategy for the Global Business Coalition for Education.
Tom appeared on the BBC's flagship radio news show Today, which has more than seven million listeners each week. He said world leaders should back a plan to get one million refugee children into school in Lebanon, Jordan and Turkey.
Speaking about the growing refugee crisis in the Middle East that is spreading into Europe, he added: "This is not a crisis that we suddenly discovered over the summer. This is something that has been growing for almost five years.
"One in three people in Lebanon now is a refugee. So the Lebanese are really struggling and they've gone through many of the questions that we're facing now in the UK."
The plans to help one million children – published by the charity Theirworld in conjunction with A World at School and GBC-Education – were written after consultation with the governments of Jordan, Turkey and Lebanon.
The three reports – one for each of the countries, which all border Syria – warn that a lack of donor funding is leaving vulnerable children out of classrooms and at risk of child labour, early marriage, exploitation and extremism.
Tom told the Radio 4 programme that the United Nations General Assembly was meeting in a few days to determine the Sustainable Development Goals for the next 15 years.
Hear the full interview (accessible in UK and most other countries)
He said: "We're looking for people to back the #UpForSchool Petition to put pressure on these world leaders to provide the resource for this plan. It's backed by the British government, it's backed by the UN envoy Gordon Brown, it's backed by business."
The petition is a youth-led campaign that has been signed by more than nine million people and it will be handed in to the UN General Assembly. It calls on the international community to keep its promise to get every child around the world into school and learning.
Tom Fletcher talks to school students in Lebanon
Asked about measures to help end the Syrian conflict – now in its fifth year – Tom said: "This isn't about just putting bombs into this problem, it's about putting books in people's hands.
"We need to get hope to those kids who would otherwise be coming in our direction, hungry and angry and without hope and easy prey. If we don't put books in their hands someone else will put swords in their hands. It's as simple as that."
He told the British listeners that the UK had done a lot during his time as ambassador in Beirut to help refugee children.
Tom added: "There are kids going to school today in Lebanon and across the region who have been kitted out with British textbooks. They're only going to school because of the British people."
---
More news
Theirworld initiative helps to deliver $30m of computers to Ukrainian children
Theirworld initiative helps to deliver $30m of computers to Ukrainian children
Theirworld's mission to give children in crises a safe place to learn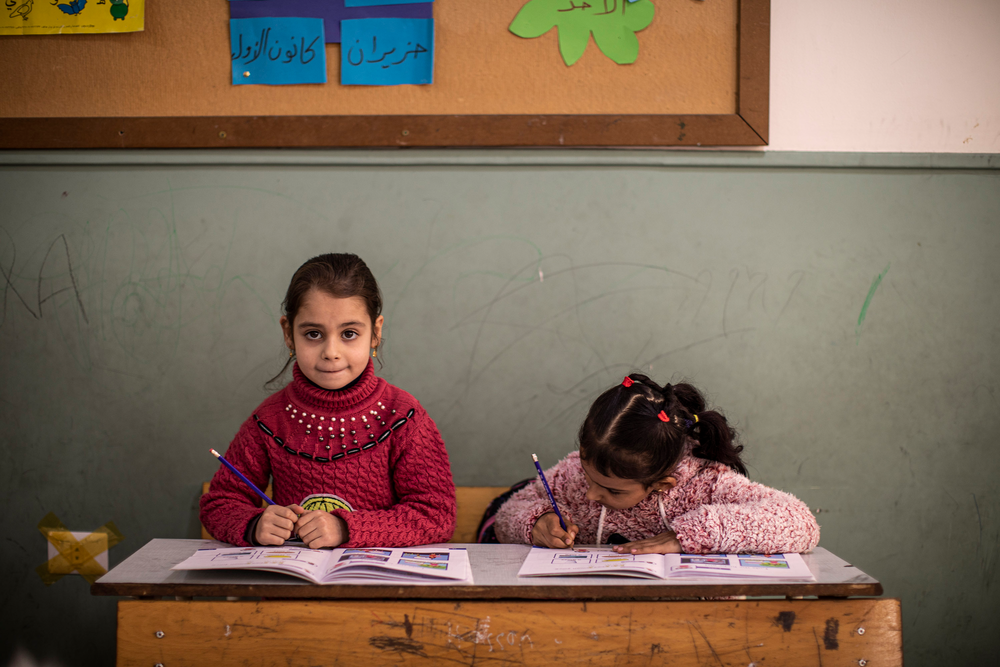 Theirworld's mission to give children in crises a safe place to learn